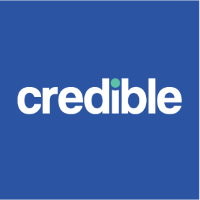 ASX-listed US fintech Credible shrugs off recent share drop with US mortgage play
The founder and chief executive of ASX-listed US fintech start-up Credible has shrugged off a declining share price since its December initial public offering and pointed to a strong financial performance and new plans to target the US mortgage market as a sign that investors can expect significant growth in the long term.

Credible, which was founded by Australian Stephen Dash, was the largest ASX tech IPO of 2017, raising $67 million, having built up a significant niche in the US market by creating an online marketplace for student loans.

However, despite posting full-year results that beat the important metrics laid out in its IPO prospectus, the shares have slowly dwindled over the last month, from a price of more than $1.40 in early January to $1.10 at the end of last week.

In an interview with The Australian Financial Review during a visit to Australia for a post-results roadshow, Mr Dash said he was no stock watcher and was unconcerned by the short-term deterioration, due to the strong fundamentals of the company and growth potential.

While the company has made its name by matching students with loan providers, Mr Dash said the company is advanced in plans to target the potentially lucrative US mortgage market. He said that unlike Australia the American market has no equivalent to Aussie Homeloans and has a mortgage sector that has largely ignored the arrival of fintech solutions.

Mortgage opportunities

He said the mortgage marketplace product was in the early stages of development and Credible would have a pilot running by the end of 2018.
To read more, please click on the link below….
Source: ASX-listed US fintech Credible shrugs off recent share drop with US mortgage play | afr.com