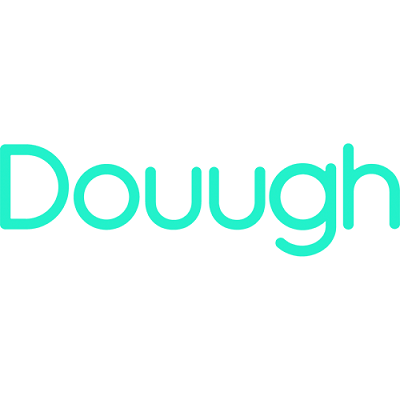 ASX-listed Douugh opens up public access to its cash advance 'Pay Later' Spot Jar feature
ASX-listed Douugh, the award winning consumer fintech on a mission to empower everyday Aussies to take control of their money and build long-term wealth on autopilot, has announced the full market launch of its 'Pay Later' Spot Jar feature.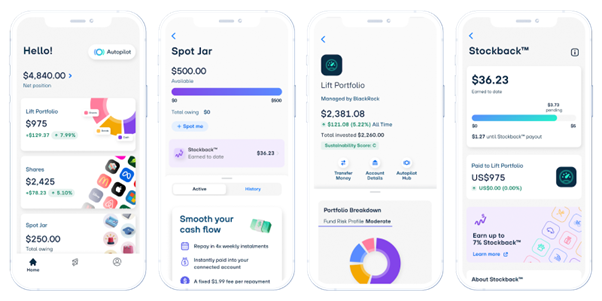 Following the recent soft launch announcement of Douugh's unique 'Pay Now' or 'Pay Later' Stockback™ rewards proposition, the company has today officially opened up public access to its 'Pay Later' Spot Jar feature to allow customers to trigger an instant cash advance of up to $500 into a connected account to help smooth their cashflow and earn Stockback™ rewards. Repayments are made via 4x weekly instalments at a fixed cost of $1.99 per repayment.
Stockback™ is Douugh's proprietary rewards offering, designed to become the growth catalyst for the acceleration of Douugh's flywheel. Customers earn 'free money' as they spend and become investors. Establishing good money behaviours, thereby encouraging them to commit to a recurring investment using their own money, which Douugh monetises through a monthly subscription and FX fees.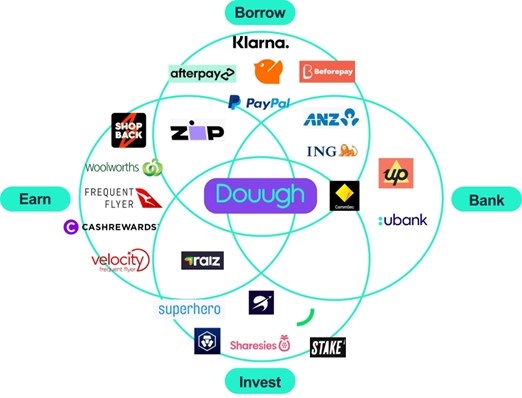 Douugh is aiming to challenge existing monoline providers of financial services by offering a new generation of customers access to a single banking & investing App to help them manage and grow their money.
The new Douugh App is available to download from Apple's App store and the Google Play store.
The launch of its 'Pay Now' Spend Jar (card & account) feature will occur following the completion of Beta testing and obtaining the necessary regulatory and issuer approvals.
Commenting on the Company's announcement, Douugh's Founder and CEO Andy Taylor said, "Following the recent soft launch announcement of our new Pay Now or Pay Later (PNPL) Stockback™ rewards proposition in June, I'm delighted to announce the public launch of the 'Pay Later' Spot Jar feature. Allowing customers to instantly trigger a cash advance directly to their connected bank account.
"This marks a significant milestone for the company in terms of being able to deliver on the revenue and growth opportunity promised to investors, which will be further accelerated with the launch of the 'Pay Now' Spend Jar (card & account) feature in the coming weeks, once the necessary regulatory and issuer approvals have been obtained.
"Lending will make up more than 50% of the revenue profile of the company moving forward, with this feature launching at the right time to assist customers in smoothing their cashflow in a time of rising cost of living pressures.
"Our recent Wealth Health Report revealed 9 in 10 worry about their financial situation, with more than 1 in 4 saying they're not confident about achieving their savings goals. Additionally, while 86% agree building long term wealth is important, the biggest barriers are the rising cost of living (67%), followed by a lack of savings, unexpected expenses, and living paycheck to paycheck (each 37%).
"As previously stated, we believe that Stockback™ will become the critical catalyst to deliver a viral growth coefficient that will allow us to reduce reliance on paid marketing activities. Supported by our Merchant channel partners adopting our Douugh Pay gateway product, which we hope to start onboarding in Q2FY24, following the launch of the Spend Jar feature.
"The key message I want to stress to shareholders is that the heavy investment into R&D on the platform is now complete. We have taken immediate steps to further reduce our overheads to be able to focus exclusively on securing product market fit, growing customers and revenue.
"The recently launched Share Purchase Plan provides the company access to the working capital required to scale up our customer acquisition efforts and accelerate us to cashflow breakeven," Taylor ended.