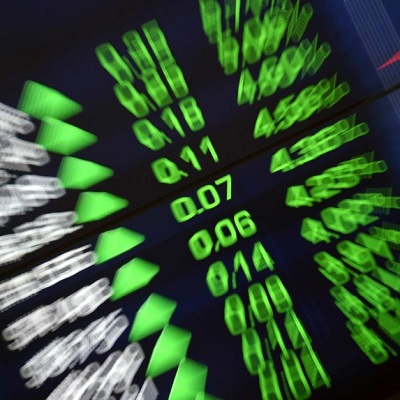 ASX-listed fintech Douugh launches Share Purchase Plan
ASX-listed Douugh, the award winning consumer fintech on a mission to empower everyday Aussies to take control of their money and build long-term wealth on autopilot, has announced the launch of its Share Purchase Plan, offering existing valued shareholders the opportunity to participate in the Douugh growth story with no brokerage, a discount to market value and a free attaching option security.
Douugh's Founder and CEO Andy Taylor said, "Last month we announced the soft launch of our reimagined card solution, designed to challenge and replace traditional bank debit and credit cards in the market, with a built-in proprietary rewards offering.
"Via this feature, customers can earn up to 7% Stockback™ when they Pay Now or Pay Later (PNPL) using their Douugh card. Stockback™ is a cashback rewards program by which we automatically invest funds into people's chosen managed Portfolio on the Douugh platform.
"Customers can also choose to borrow funds and have Douugh advance them directly to an external bank account should they not want to use the card to also receive Stockback.
"With the launch of these new banking features, this brings to an end the intense investment into product development, freeing us up now to focus solely on customer and revenue growth on a significantly reduced cost base, putting us on a faster path to profitability.
"Central to Douugh's scale up plan is the launch of Douugh Pay. A payment gateway solution for Merchants to process payments that will be automatically debited from a customer's Douugh transactional account.
"With the full market launch of these features imminent in the latest version of the Douugh App, today we offer shareholders the opportunity to participate in the upside of this offering."
Share Purchase Plan details
Douugh has announced a Share Purchase Plan (SPP) to raise up to $1,850,000.
The Company proposes to offer each shareholder with a registered address in Australia or New Zealand as at 7:00pm (AEDT) on 12 July 2023 (Record Date) an opportunity to subscribe for up to A$30,000 of new fully paid ordinary shares in the Company (SPP Shares) by way of a SPP.
The issue price of the SPP Shares will be $0.0065 per SPP Share (0.65c) (representing an 18% discount to the 5 day VWAP to the date of this announcement). Eligible Shareholders will also be offered 1 free attaching option (with an exercise price of $0.012 (1.2c) and an expiry 3 years from date of issue) for every 2 SPP Shares subscribed for and issued under the SPP (SPP Options).
The issue of the SPP Options is subject to shareholder approval to be sought at an upcoming general meeting of the Company and the SPP Shares will be issued pursuant to a prospectus to be released to the ASX tomorrow. If shareholder approval is not granted by shareholders, the issue of the SPP Options will not proceed.
Under the SPP, each Eligible Shareholder who held Shares in the Company at the Record Date will be entitled to acquire SPP Shares up to the value of $30,000 without incurring brokerage or transaction costs. Whilst the Company intends to raise $1,850,000 under the SPP, Douugh reserves the right to scale back applications under the SPP.
The capital raised under the SPP will be used for marketing and promotional activities for the reimagined card solution as well as additional working capital, administrative expenses and the costs of the offer. The SPP Shares to be issued will rank equally with existing Douugh shares.