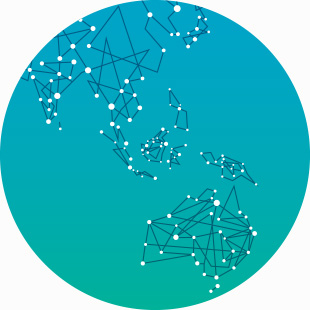 Asia-Pacific has a great potential to lead in Blockchain adoption
Putting all the blockchain hype into perspective, if we consider analogous examples of how revolutionary technologies have historically taken root in society – from early adoption to widespread global penetration – blockchain technology can be said to have reached the "early majority" phase. That is, the tech has begun to gain traction and spread exponentially, though we're still way off from 'full adoption.'
Even so, with a market size now expected to exceed $16 billion by 2024, we'll surely witness blockchain changing our world in profound ways over the next decade. The question is how and who will take part in leading.
Findings from a Global Market Insights recent report corroborate many experts' prediction that the Asia-Pacific region is set to usher in a new era. With the region's blockchain market set to grow by an estimated 87 percent over the next six years, blockchain innovation is surging forward in the region.
And while analysts argue over the scope and speed of the 'blockchain revolution,' here are the reasons we'll likely watch part of the next chapter of blockchain adoption unfold in the East.
To read more, please click on the link below….
Source: Asia-Pacific has a great potential to lead in Blockchain adoption