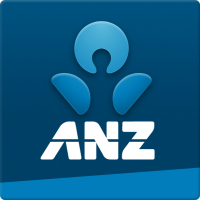 ANZ moves closer towards 'virtual' credit cards
ANZ is moving a step closer towards "virtual" credit and debit cards, through new changes to automatically upload replacement cards for those that are lost onto customers' smart phones.

As part of its push to drive greater use of digital wallets, the bank is revamping the technical and security processes triggered when a customer reports a card as lost or stolen.

About 670,000 cards are lost or stolen at the bank each year. Previously, replacement cards needed to be sent to customers before they could be used, a process that often takes several days.

Under the changes, people who have uploaded their credit card details onto a digital wallet on their smart phone will no longer need to wait for a physical replacement card in the mail. Instead, the new card's details will be uploaded to their device by the bank.

ANZ, the only major Australian bank that has reached a deal to provide Apple Pay on the iPhone, hopes the move will encourage more customers to start using their smart phones as a wallet.

The change is also a move towards what its chief executive Shayne Elliott has called "virtual" credit cards – those without plastic.
To read more, please click on the link below…
Source: ANZ moves closer towards 'virtual' credit cards – The Age