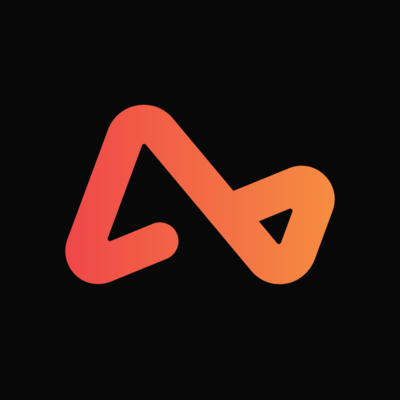 How integrating digital can help banks save money, improve sales
By Don Bergal, CMO at Avoka
Retail banks are successfully integrating digital into a continuous omnichannel experience for customers across marketing, selling and delivery of their products.
With the internet continuing to make inroads into almost every aspect of our daily lives, the need for this integration — and the opportunity it presents — is obvious.
Digital Customer Engagement
Heavy use of digital for promotional and marketing purposes — through social media, internet search, digital ads, websites and so on — is now commonplace.
The service element, i.e. how customers consume financial products, has also been transformed by the rise and popularity of online banking. For instance, most banks now offer customers mobile apps through which they can quickly and easily check balances, view transactions and make payments, all through an attractive and user-friendly interface.
Sell, Sell, Sell
Of course, the best marketing in the world is worthless if it doesn't convert into customers. And it doesn't matter how great your product or service is if no one is buying it.
Sales is the crucial link that bridges this divide, and the industry is making progress at integrating digital here too. The top ten banks across the US, UK and Australia now offer digital applications for six in 10 personal banking products.
While this represents a substantial increase, it also shows there is still progress to be made.
In particular, the retail banking sector is behind the pace when it comes to the sharp rise in smartphone use, and the potential for mobile as a sales channel.
While Australia is ahead of the US and the UK it still has a long way to go. Approximately 27% of Australian wealth management account opening can be accessed via digital channels but only 4% in the US.
Banks are missing a huge opportunity for new customer acquisition and revenue growth by not offering the ability to apply for Small Business Banking products, such as account openings or loans, via mobile devices. Australian businesses can apply for 9% of Small Business Banking products using their smartphone while the US has 1% and the UK has only 2% of Small Business Banking products via mobile.
The data shows that 20% of all banking product applications feature Save-and-Resume, led by 30% in Australia, 16% in the US and 15% in the UK. This is consistent with the overall results and the faster adoption exhibited in the Australian market.
The Abandonment Problem
Simply having a digital or mobile on-boarding process, while a step forward, is only a first step. Many banks still run into 'the abandonment problem' — customers who start the process but drop out before the end.
Imagine a consumer viewing a TV ad for a new credit card. The customer uses a smartphone to visit the bank's website to learn more; perhaps the customer is even ready to apply.
But if the mobile application experience is poor (perhaps the on-boarding process was designed for a PC rather than a mobile device), too much typing is required or the application isn't touch-friendly, the customer is likely to abandon.
This can be a huge problem – it isn't uncommon to see abandonment rates of 85 percent to 90 percent for new product applications: a major and unnecessary loss.
Wasted Marketing Dollars
To put it in perspective, imagine a real-world shop where nine out of ten customers left without buying anything because of a frustrating experience at the register. As well as being potentially brand damaging, it represents a waste of the marketing budget.
Assuming it takes $100 of marketing spend to get each customer to the point of applying (a conservative estimate), that quickly adds up to millions down the drain annually. This is not to mention lost revenue from the product itself.
The drivers of abandonment are numerous. However there are some big problems and pitfalls that crop up time and time again.
For instance, a good user experience typically starts with the easiest questions and leaves the more difficult questions until the end of the process. Yet a lot of digital on-boarding processes tend to operate in the reverse.
If a question requires effort, for example forcing the customer to go and get their wallet (which may be in another room etc.), then it is much more likely to cause abandonment at the start of the process rather than the end, by which time the customer will feel far more invested ("I've come this far").
Keep It Simple
Minimizing the number of questions and amount of information customers are required to fill-in themselves is also key.
Too often, the on-boarding process operates in a silo, separate from the bank's primary data stores, meaning the customer is asked redundant questions to which the bank already knows the answer.
Similarly, there is a tendency for different departments within the bank to all add their own questions into the process, inflating the application. Reducing the number of questions involved is a key way to reduce abandonment rates.
Other typical examples include the overuse of capital letters or non-conversational English, as well as the lack of a 'save and resume' feature which prevents a customer from starting an application online and finishing it with help from a bank employee.
Insight into the Digital Sales Process
These problems are often the result of in-house on-boarding processes that have been designed and put together in an ad hoc fashion over time with the needs of the back office in mind.
This is understandable; the focus to date has primarily been to get online applications running in the first place. However, many banks are now starting to take a more sophisticated, customer-centric approach to the digital sales process, tailoring the experience to minimize abandonment.
Central to this is the use of big data and analytics to shine a light on what's really going on during the application to see where customers are dropping out, and — crucially — why.
Digging Into Customer Data
Until now, the analytics capabilities available in this area have been limited and top-level, such as the ability to see whether customers are dropping off from a mobile or desktop device.
But with the latest technology it is now possible to get a far more granular picture.
This involves, for instance, seeing how long users spend on each page, which fields and questions they struggle with the most, where errors are made, where the customer is using pre-fills as opposed to entering information directly – and so on.
And this can all be done through metadata, avoiding any data confidentiality issues.
Once armed with an accurate and detailed picture of the user experience, tweaks and improvements can be made and then tested — creating a feedback loop. Abandonment rates can typically be reduced from 85 percent to 50 percent in a short amount of time simply by addressing these common issues.
This is only the beginning.
Maximizing Those Marketing Dollars
With continued analysis and improvement the rate can be driven a lot lower still. The closer it can be driven down to zero, the closer the bank is to making every dollar of marketing budget count.
In many ways this represents the 'catching up' of digital sales to marketing and services, where many of these big data/analytics principles have been in play, to a relatively sophisticated degree, for some time. It goes beyond the abandonment problem too; more granular insight — with breakdowns for age, gender, background, device and so on — also opens up the possibility of tailoring the on-boarding process for different groups of customers with different preferences and needs in the future.
The application of big data and analytics to this critical step in digital banking is inevitable.
As more and more banks start to do it, information about who is doing it well — and not so well — will wind its way into the public domain. As always with these things, those that move early will gain an advantage.
In a tricky market environment characterized by squeezed revenues, high competition and low interest rates, there is probably no easier or low cost way to boost revenues and cut waste.
About the Author
Don Bergal, CMO of Avoka, builds companies. He is responsible for worldwide marketing at Avoka, a Sydney based leader in digital customer acquisition for financial institutions. In past he has held executive roles in a series of successful technology companies, most recently IT software company Confio Software.