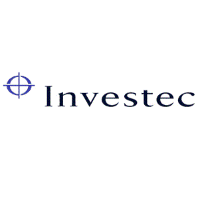 Investec funding for H2's fintech accelerator backed by NSW government
Niche lender Investec has increased its funding facility for the fintech accelerator H2 Ventures by $4 million, in a deal that has been partially underwritten by the NSW government, which says it is willing to provide more guarantees to encourage venture capital funding.

H2 Ventures says it remains committed to raising an unlisted, $30 million fintech investment fund this year, after it was forced to pull the ASX float of H2Ocean last October despite the backing of high-profile technology industry investors when it failed to raise minimum subscription levels. The unlisted version will invest in several of the 40 new fintech start-ups that will enter the H2 accelerator over the next 18 months on the back of Investec's new funding, which has been structured as a non-recourse loan to H2.

Deputy Premier John Barilaro said the NSW government is willing to provide similar loan guarantees in order to help early stage start-ups attract VC funding."Just providing grants, which have to be capped, achieves small results, but this guarantee has unlocked a $4 million loan, which is really moving the needle," said Mr Barilaro, who is also the Minister for Skills and for Small Business.

Under the guarantee, for which the government will charge a low rate of interest, if H2 cannot repay its loan from Investec, Investec can claim 50 per cent of any losses from the government. The guarantee has been made from the government's $190 million Jobs for NSW fund, chaired by former Telstra chief executive David Thodey.

The NSW government's backing of the deal illustrates how fintech is becoming a strategic industry for Sydney given its deep workforce in financial services and information and communications technology. The support is also a bet that some of the new start-ups entering the accelerator will challenge incumbent banks and by becoming disrupters, will create new jobs. Mr Barilaro said he expected 400 new fintech jobs to be created as a result of the Investec loan and government guarantee.

More than 100 fintech entrepreneurs applied for the next intake of H2's accelerator, which begins in February, but only eight start-ups were chosen for the program.
To read more, please click on the link below…
Source: Investec funding for H2's fintech accelerator backed by NSW government | afr.com