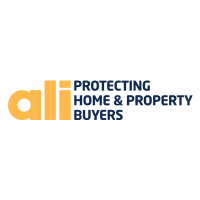 ALI Group in lead generation agreement with fintech
Loan protection specialist ALI Group has partnered with HashChing to provide mortgage brokers with access to a consistent source of new leads.

The partnership will now provide ALI authorised mortgage brokers the opportunity to use their ALI reward points to access HashChing leads and client tools.

"We're excited to partner with HashChing to help brokers build their business. We're committed to supporting broker businesses and helping them access leads and new clients is a very direct way of doing this," ALI Group CEO Huy Truong said.

"We will continue to add similar products/services to the ALI Rewards Program over the coming month," he said.

HashChing is a lead generation platform that connects borrowers to mortgage brokers. Since inception, it has received more than $6 billion worth of home loan applications and helped more than 12,000 customers find a better deal on their home loans.

"We're delighted to partner with ALI Group and enable its brokers to experience HashChing and its many benefits. As a business, we're all about embracing new ways of doing things, and this is a great opportunity to share what we do with ALI Group's brokers," HashChing COO Siobhan Hayden said.
To read more, please click on the link below…
Source: ALI Group in lead generation agreement with fintech – The Adviser