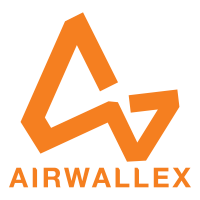 AI RegTech deal boosts compliance speeds for Airwallex
Melbourne headquartered fintech startup Airwallex today announced a partnership with AI-driven RegTech ComplyAdvantage. The partnership will allow Airwallex to conduct real-time screening and monitoring of transactions for sanctions, anti-money laundering (AML) and counter-terrorism financing (CTF), following a US$13 million Series A funding round from Tencent, Sequoia and Mastercard that has spurred rapid growth into new regions.
ComplyAdvantage helps firms make intelligent choices by using Artificial Intelligence, machine learning and big data analytics to manage their compliance and risk obligations, and to prevent the occurrence of financial crime. Regarded as one of the most trusted and innovative compliance solutions in the industry, ComplyAdvantage's real-time insights will minimise risk on transactions conducted across the Airwallex payment platform, and help ensure the lawful exchange of money across borders.
Steven Deglas, Airwallex's Head of Product and Operations said, "Fintech and Regtech work hand in hand. In light of the recent challenges within Australia's major banks, it's clear compliance can no longer be seen as a tick box exercise, but rather should be a source of innovation and productivity."
Michael Stachowiak, Airwallex's VP – Europe Expansion, said: "This is a great example of Fintech and Regtech working together to quickly and efficiently improve customer outcomes without compromising on security and compliance. Our new partnership with ComplyAdvantage enables us to provide the speed and efficiency our customers expect, while ensuring that robust safeguards are in place to protect against the risks of money laundering and terrorism financing."
Charlie Delingpole, CEO of ComplyAdvantage, said "As the barriers to international trade continue to be broken down by technology, there's a greater impetus for companies to further fortify their platforms and secure each and every financial transaction. Airwallex recognises the important role that compliance plays in this, and ComplyAdvantage is excited to partner with them to help solve some of the unique compliance challenges of operating in Asia. We look forward to helping protect the company and its customers from financial crime, as they move into new markets and connect a growing number of people and companies internationally."