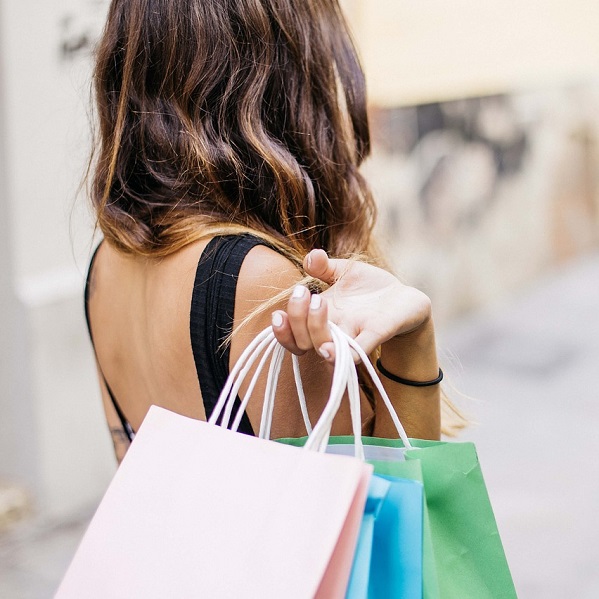 A third of Australian shoppers prefer buy now, pay later options
Mozo's 2021 Buy Now Pay Later Report revealed that a third (33%) of Australian shoppers rank the BNPL service as their go-to payment method, ahead of credit cards and debit cards.
The findings come as Commonwealth Bank and Apple become the latest industry giants to begin making moves in the BNPL sector and US financial services and payment company Square announced its acquisition of Afterpay.
"As more players rush to tap into the Buy Now Pay Later boom, shoppers are spoilt for choice when it comes to post paying for products and services," says Claire Frawley, Mozo spokesperson.
42% of users report having a BNPL account for over 3 years, whilst 20% have begun using the service within the past 12 months.
"The ease of BNPL repayment plans has resonated with consumers since its introduction to the market 5 years ago. We have seen providers establish a stable position in the market that continues to grow," Frawley says.
Mozo found 16% of shoppers use the service when shopping in physical stores. This is a decrease from Mozo's 2019 Buy Now Pay Later Report where a quarter (25%) of shoppers used the services in physical stores.
Most commonly the service is being used when shopping online (42%) and when browsing a BNPL app or website (37%).
"The pandemic-fueled e-commerce boom has seen shoppers flock to online retailers and apps, allowing BNPL enthusiasts to utilise repayment plans to finance larger purchases without the knowledge of their friends and family," says Frawley.
The split repayment system of BNPL is a useful tool for those who are looking to afford larger purchases, almost two thirds (65%) of users reported they are most likely to use the service to buy household items and 57% to afford luxury items.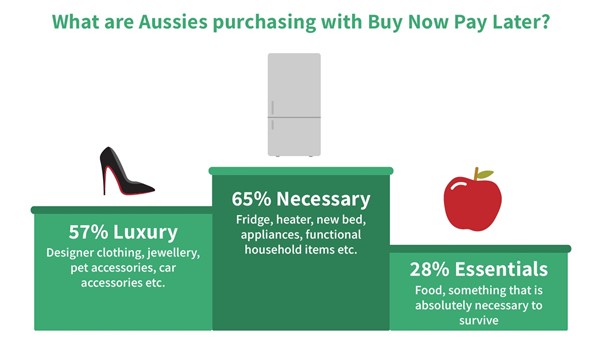 "Shoppers don't just use Buy Now Pay Later for small purchases like clothing, it is most commonly being used as a budgeting tool for larger necessities items such as fridges and other household appliances," says Frawley.
The 2021 Buy Now, Pay Later Report also revealed that across all age groups using BNPL, on average the most users ever had owing was $698. Of those surveyed, 41% admitted to missing at least one repayment.