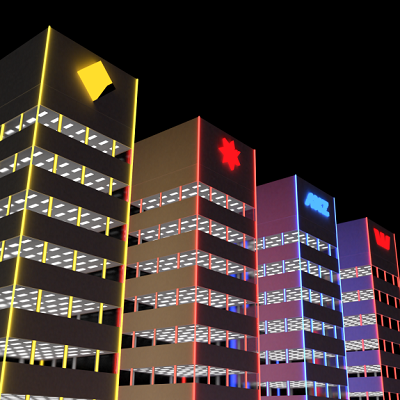 A comparison of how Australia's Big Four Banks lend money
By Andrew Boyd, Managing Director, Finty


The Big Four have some markedly divergent approaches on how they dole out credit. And given the precarious financial position many Australians find themselves as a result of the COVID-19 pandemic, knowing which of the banks they can turn to for their financial needs can play a major role in helping them get through this crisis. The data we gathered should help consumers narrow down where they stand the best chance of getting a new credit card, taking out a personal loan or even applying for a home loan.

Lending by generation group

To get an idea of who stands the highest chance of getting approved for credit at which bank, we took a look at how the Big Four's lending product is distributed by generation group.

Three of the Big Four concentrate a large percentage of their lending among Generation Y.2, born between 1981 and 1989, and Generation X. CBA, however, offers 27.6% of their total lending products to the Gen Y.1 age group, born between 1990 and 1996 — a larger proportion by at least 10% than any other bank. CBA also offers a considerably larger percentage of its loan services to Gen Z when compared to the other banks. These figures indicate that CBA is popular among people in their early to late 20s.

Home loans

The Big Four also concentrate their home loan lending among the Gen X and Gen Y.1 age groups, with some key differences. Westpac, for instance, provides far fewer home loans to the Baby Boomer generation than the other banks, representing less than 7% of their total loans, which is half of the percentage share provided by other banks.

Westpac seems to be directing that lending business to Gen Y.2 instead. It is the only bank to provide that age group with the largest total percentage of its total home loan book, standing at an outstanding 46.4%.

By contrast, ANZ is directing its home loan lending to Gen X, providing them with 48.1% of their home loans. And CBA is the only one of the Big Four that provides a double-digit percentage of their home loans to Gen Y.1.

Credit cards

Our data shows that CBA is increasingly gearing their credit card services towards the younger generations. It's the only bank to provide over 30% of its services to Gen Y.1, and it provides 9.3% to Gen Z — considerably higher shares than its counterparts.

The other three banks also maintain a tendency to focus their services among the Gen X and Gen Y.1. For the remaining age groups, Westpac, NAB, and ANZ maintain very similar patterns.

But NAB opts to provide a greater portion of its credit card services to Baby Boomers, as opposed to directing those accounts to Gen Y.1 as Westpac and ANZ do.
To read more, please click on the link below…
Source: A comparison of how Australia's Big Four Banks lend money