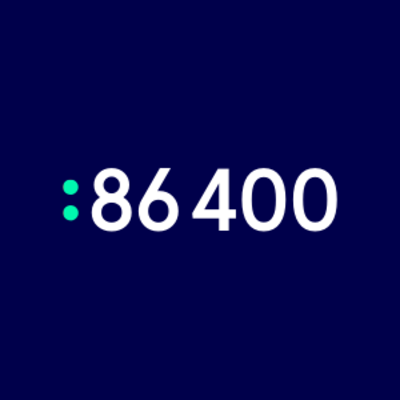 86 400 becomes first in Australia to offer digital home loans through brokers
Australia's first smartbank, 86 400, has launched an entirely digital home loan offering – the first smart alternative to how brokers currently submit client applications.
This latest development makes 86 400 the first provider in Australia to offer digital mortgages through brokers and comes just nine weeks since the public launch of the new bank.
The 86 400 offering provides brokers with a fully digital solution that delivers a faster time to a home loan decision, with next to no paperwork. The approval process is up to six times quicker than the Big Four*, with just a single piece of paperwork needed for a purchase – the contract of sale.
The new entrant to the home loans market is available for purchasers, refinancers, owner occupiers and investors as a fully featured loan, with fixed and variable rate options, both with redraw. The variable rate loan also has the ability to link to multiple offset accounts (both 86 400 Pay and Save accounts). Rates start from 2.88% p.a.**
The team behind Australia's first smartbank spent eighteen months working through the key pain points for both brokers and customers before developing smart technology solutions which are unmatched by any other bank in the broker market. Every step of the process has been designed to save the broker – and the homebuyer – time, effort and countless frustrating moments, including:
Electronic statement capture — electronic capture of income and expenses that are pre-populated and automatically added to the loan application
Simplified identity verification on your mobile — to ensure the customer has been met in-person in a convenient, fast and frictionless way
Electronic signatures — online portal for customers to electronically sign loan documents which are sent within six business hours of approval
Next to no paperwork — smart technology meaning applicants are only required to submit a contract of sale for purchases and no documents are needed for a refinance
Delivering an unmatched experience for brokers and applicants alike means 86 400 is working closely with some of the most progressive partners in the industry to bring its offering to life, including:
Simpology — broker lodgement
MaxID — identity verification
Mogoplus — electronic capture of income and expenses and automatic mapping into credit decisioning rules
Loanworks — origination
Equifax — electronic ID and bureau
CoreLogic — valuations
FMS — issue of loan documents and management of settlement
In May this year, 86 400 announced its partnership with Vow Financial and has since signed a partnership deal with Specialist Finance Group to strengthen its national distribution of home loans, with a select network of 2,800 brokers. The 86 400 home loans offering will progressively roll out to brokers from today onwards.
Melissa Christy, Home Loan Lead, 86 400: "Our smart technology works on the brokers behalf, to make their life simpler every step of the way. We know mortgage brokers drive competition and choice for consumers, which is why we have focused on erasing their pain points so they can deliver the best value to customers. This is the first offering in recent years that offers real, tangible benefits to both brokers and homebuyers."
Robert Bell, CEO, 86 400: "This is a huge moment for the whole team at 86 400, launching our home loans offering just a couple of months after we took our smartbank live to the public. We set out to create an entirely new, smarter approach to the home loans application and through technological innovation and collaboration with equally innovative partners we've done just that."
To find out more please visit broker.86400.com.au or 86400.com.au.