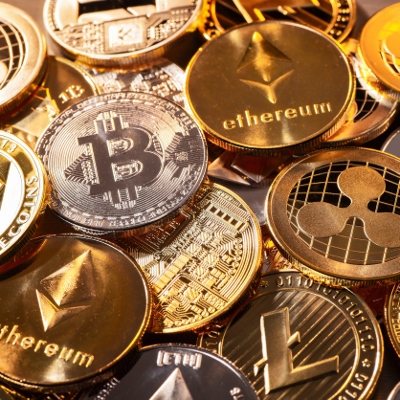 2 in 3 Aussie crypto enthusiasts believe crypto will continue to grow against the dollar
The meteoric rise and subsequent volatility of Bitcoin has many Aussies considering whether digital assets have a place in an investment portfolio, often comparing cryptocurrencies against more traditional asset classes, such as property. Now, as concerns grow over inflation and the economic slump – motivating many investors to look for new ways to protect their assets – new survey findings reveal that 63% of Australian crypto enthusiasts view crypto as a valuable asset in a diversified portfolio, and 59% believe its value will outpace the dollar.
The findings are derived from a survey of an independent panel of 1,010 Australians who have, or currently do, invest in crypto, commissioned by leading global crypto platform Gemini. The survey revealed that millennials, in particular, value cryptocurrency as an investment option: 72% of 25–34-year-olds believe it is a valuable asset in a diversified portfolio, compared with 57% of over-55s.
More than half (59%) of respondents believe crypto, like gold, will continue to grow against fiat currencies over the long term, while a further 8% believe crypto is a better investment than gold.
Jeremy Ng, Asia-Pacific Managing Director of Gemini, said, "Both cryptocurrency and gold are often seen as ways to hedge against inflation. Gold has historically been considered a safe-haven asset. However, Bitcoin and several other cryptocurrencies have experienced meteoric growth and offer unique, innovative features that make them stand out.
"Some cryptocurrencies have the potential to benefit investors by creating tools and resources that support the growth and exchange of value outside of traditional financial institutions, without the need for an intermediary. The blockchain technology that underlies crypto can be applied to a large range of industries, beyond simply money and finance," Ng added.
The total crypto market cap in September 2020 was at around AUD$529 billion. As of September 2021, it is AUD$2.9 trillion – almost one trillion dollars more than Australia's GDP. Given this exponential growth, Gemini has found through the survey that Aussies are torn when deciding whether it is too late to invest in Bitcoin at its current price (AUD$46,000 at the time of the survey), with 51% of respondents believing it was too late.
However, Jeremy says crypto is still only in the early stages of development. "We are beginning to see the gradual adoption of cryptocurrency into the mainstream. As technology continues to develop, so will money and the systems that underpin it. While fiat currency remains the dominant form of money, cryptocurrencies and the blockchain technology that supports them may very well represent the next step in the evolution."
Criticism levelled against fiat currency is that its perceivable worth is directly influenced by decisions made by central authorities, namely governments and central banks, making it susceptible to inflation. Most cryptocurrencies, on the other hand, are decentralised, meaning no single authority can dilute their value by simply issuing more. Bitcoin, in particular, is an appreciating asset due to its strictly limited supply, leading many people to hold rather than use it as a currency, with Bitcoin even being referred to as digital gold or Gold 2.0.
Respondents were also asked what factors would influence them to invest in cryptocurrency. Gemini found that Aussies are looking for increased education on the topic, with 34 per cent of respondents who don't invest in crypto saying they will invest once they have more information and can understand cryptocurrencies as an investment. One third (32%) of those who don't invest in crypto said they would when it is regulated.
Despite the exciting growth and developments within the crypto space, Jeremy caveats that investors shouldn't look at their crypto investments as get-rich-quick opportunities. "The cryptocurrency space is still in its early stages and is therefore subject to much more volatility than the traditional asset classes like the stock market. As a result, it is possible for individuals to see short-term losses. I personally recommend doing thorough research to understand the fundamentals and use-cases of crypto assets prior to investing, take a long-term investment view and never invest more than you can afford to lose."