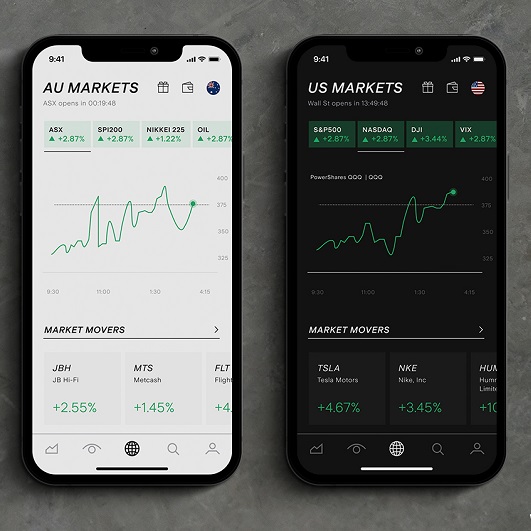 Digital brokerage platform Stake partners with fintech unicorn Airwallex
Digital brokerage platform Stake has chosen Australian fintech unicorn Airwallex as a global cross-border payments and FX partner.
This move comes after Stake's recent announcements of an AU$40 million capital raise and its move to add CHESS-Sponsored ASX trading to its product. Stake says the partnership is another step forward in redefining what's possible in brokerage around the world.
"It was a no-brainer partnering with Jack and the Airwallex team who share our passion for innovation and technology. It's been clear already that Airwallex shares our vision for leveraging technology to bring better outcomes to customers and we're excited to roll out a suite of solutions together," commented Matt Leibowitz, CEO and Co-Founder of Stake.
With Stake's growth and innovation aspirations, comes the need to support more currencies, more diversified payment systems and give customers greater ability to manage multiple denominations. To fulfil this need, Stake has chosen Airwallex for its advanced tech platform that allows Stake to receive, convert and pay out funds in multiple currencies, enabling it to operate and serve customers in new markets.
Stake and Airwallex will collaborate on delivering efficient and exciting solutions that will provide the seamlessness that Stake's 360,000-plus customer base have come to expect, especially when it comes to moving money between Wall St and the ASX.
The partnership reflects both companies' ongoing commitment to breaking down barriers between people, borders and opportunities. Both share similar DNA as homegrown Aussie fintechs that aim to use technology to rapidly scale and deliver best-in-class experience to customers globally.
"Stake has truly disrupted the brokerage market and has proven itself to be one of the most innovative Australian fintechs. We are thrilled to partner with Stake and support its global ambitions through our financial cloud platform," said Jack Zhang, CEO and Co-Founder of Airwallex.
Jack Zhang continued, "The partnership with Stake is a natural fit. Stake's product breaks barriers to opportunities and markets without compromising on customer experience and charging exorbitant fees. This is aligned with Airwallex's purpose – by providing easy access to a global financial infrastructure, we empower businesses to operate anytime, anywhere. We're looking forward to continuing the partnership to deliver more innovation to customers."
In the past 12 months, Stake has expanded internationally into New Zealand, Brazil and the UK, announced its move into the ASX and has also begun transforming the antiquated SMSF space in Australia with the Beta launch of its modern self-managed super fund (SMSF) establishment product. The Airwallex integration will support all of these developments.
"This partnership will be important as we bring more products to our customers and ensure they're delivered the way they should be; with a great customer experience at their heart," CEO Matt Leibowitz concluded.