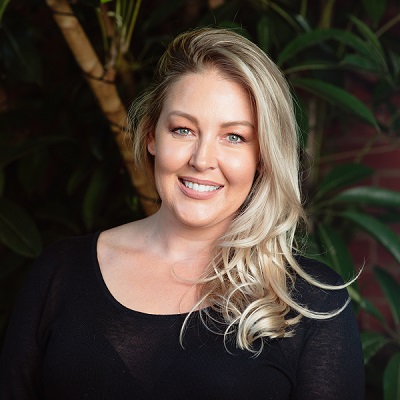 Byron Bay's first fintech Zepto, attracts new high-profile execs with slick rebrand from Split Payments
Real-time, account-to-account payments platform Zepto has today announced it has appointed former GoCardless ANZ Managing Director and payments icon, Carolyn Breeze as Chief Commercial Officer, as it embraces a rebrand; an evolution of its local fintech upstart roots Split Payments.
Zepto has launched an aggressive growth campaign and among its 52 employees now is payments mogul Carolyn Breeze who joins Zepto as Chief Commercial Officer, after having successfully spearheaded the launch of global debit payment unicorn GoCardless into the Australian market.
Breeze's appointment bolsters an impressive executive team, made stronger recently with the hire of Matthew O'Leary as Chief People Officer, who is driving the company's human-centred culture strategy, with an intentional people-first approach. O'Leary recently returned to Australia after 10 years deeply embedded in the US start-up ecosystem, with senior leadership roles at Spotify and Livestream in New York, and Honey in Los Angeles, prior to its acquisition by PayPal.
Commenting on her appointment, Zepto CCO Carolyn Breeze said, "It's refreshing to work for an organisation that was literally founded to solve a problem beyond payments; to build trust. While the founders don't have payments backgrounds, they were merchants themselves and the company's success to date speaks to the product and drive to transform the market.
"Consumer-led changes in the way we engage with brands have allowed me to work for some fantastic payment companies that democratise the payments landscape.  I'm truly passionate about payments and my obsession with fintech technology that reduces friction, adds convenience, resolves pain points, and creates great consumer experiences is what has drawn me to Zepto.
"Zepto enables transformational change in payments that has been historically outsourced and dominated by banks, cards, and wallets. They've built the cleanest tools I've seen in the payment market that enable a choose-your-own-adventure approach to building an embedded finance user experience. I knew I could have a much bigger impact in the payments landscape at Zepto than anywhere else," she said.
The company now plans to catalyse its growth with a solid strategy, fuelled by Open Banking and centered on its ability to strategically enable merchants through data-driven, real-time account-to-account payment solutions designed for an on-demand economy.
Zepto CEO, Chris Jewell said, "Our vision is to see embedded finance and open banking accessible to everyone, everywhere. While we are proud of our Split Payments roots, we embrace Zepto as the brand that will guide us on our journey forward. Zepto represents a new generation of possibilities in the real-time payments revolution and is our contribution to leveling the paying field.
"Zepto– being the prefix of a zeptosecond –represents the shortest unit of time ever measured. However, this reference extends beyond an instant payment and embodies the speed at which innovation drives change, at which merchants expect to be integrated and operational, at which strategy can be informed and–ultimately–the velocity at which value transcends through a global digital economy," he said.
Zepto plans to shape the payments landscape for the next 50 years by building embedded payments solutions for the future, and has already received national recognition named 'Australia's Most Innovative Technology Company' at the 2020 Australian Financial Review/ BOSS Most Innovative Companies awards under its Split Payments moniker.
For more information visit Zepto.com.au