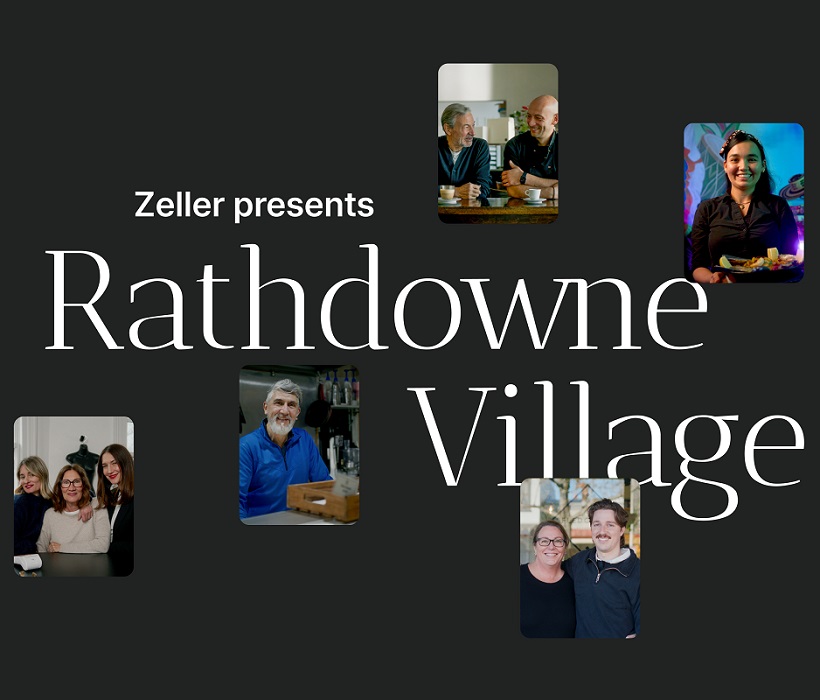 Zeller releases new short film showcasing five businesses of Rathdowne Village
Zeller, the Australian fintech reimagining business banking, today announced the release of a new short film "Rathdowne Village".
Shot in Melbourne's inner-northern suburb of Carlton North, the short film is the first in a new series to be produced by Zeller, showcasing the people and stories behind Australia's most iconic small business communities.
Rathdowne Street bears all the hallmarks of a typical village, and yet, it lies just three kilometres from the central business district. After more than 150 years and history with strong Jewish roots, later evolving into the centre of the Italo-Australian community that it is renowned for today, this pocket of Melbourne has maintained its old-world charm, and the business community continues to thrive – boasting one of the lowest business turnover rates in Melbourne.
The short film, which premieres online today, peels back the layers of Rathdowne Village's history, through the stories of five businesses that paint a picture not just of work, but of family, community and loyalty:
Fledgling Espresso, a bustling café owned and operated by young entrepreneur Connor Cunliffe, and his mother Vanessa Cunliffe.
Rathdowne Village Delicatessen, a community deli stocking fresh food and specialty goods, co-owned and operated by Frank Siliato and Larry Dichiera.
Love it Longer, a consignment store selling designer women's clothing and accessories, co-owned and operated by sisters Giulia Ferrari and Mattia Hunter Ferne, and their mother Armanda Hunter.
Biscotteria, an authentic Sicilian pasticceria, operated by Claudine Costanzo of the famous Footscray Cavallaro family.
La Tonada, owned by siblings Naida and Naid Asconio, who immigrated from Colombia and opened the popular Latin fusion restaurant in 2019.
The short film is being promoted with an extensive local area marketing campaign throughout Melbourne's inner north, highlighting the business heroes whose stories are profiled.
Joshua McNicol, Director of Growth at Zeller, commented, "In creating this short film, we've found an area where business is not just transactional, but there's a deep care for the community they serve. Our team was inspired by these five amazing businesses and the people behind them — and saw this as an opportunity to share their stories and demonstrate how family and community can intersect to create opportunities for businesses to thrive."
"At Fledgling Espresso, we are so lucky to be based in such an amazing community like Rathdowne Street. The relationships we have with our neighbours and the support we receive from our local customers are the reasons why we can be so successful. When you're working alongside family in such a close-knit community, it pushes us to do our best every day," added Connor Cunliffe, owner of Fledgling Espresso.
To watch the film, visit: www.myzeller.com/communities/rathdowne-village
---
Credits
Zeller
Producers: Ilaria O'Brien, Joe Bland and Joshua McNicol
Full Stack Films
Director: Josh Janssen
Creative Producer: Matt Pearson
Cinematographer: Daniel Wieckmann
Sound Recordist: Jarrod Otten
Production Assistant: Tommy Jackett
Post Sound: Benni Knop (Noisy Post)