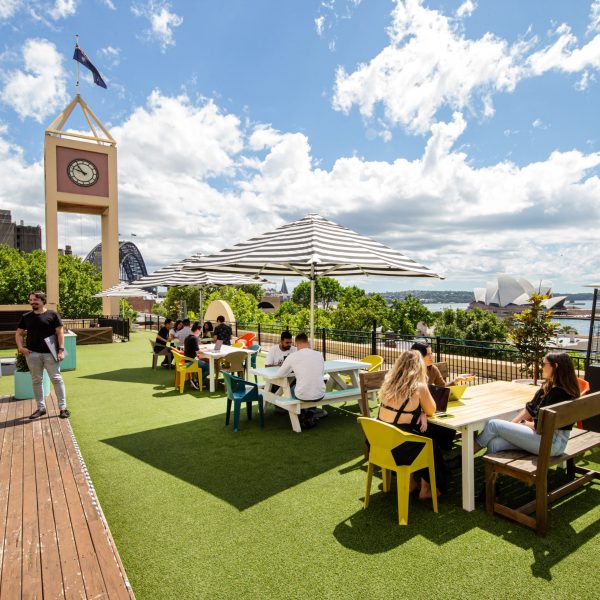 WISR: Australia's best workplace for diversity and inclusion
ASX-listed non-bank lender, Wisr's disruptive, purpose-led approach to  financial services is setting high heights for new norms in the workplace. The fintech was recognised by the 2022 AFR BOSS Best Places to Work Awards, taking out the Most Outstanding  Practice in Diversity and Inclusion Award and coming in at #2 in the Banking, Superannuation &  Financial Services category, up from #6 in 2021.
Showing the incumbents how it's done, Wisr is filtering its operations through progressive  thinking and employee retention initiatives to establish itself as one of the best places to work in  Australia, including:
Collaborative performance evaluations with leaders and employees
Bias filtering during the recruitment process
Basing promotion decisions on performance as opposed to upward management preference
Providing lateral moves within the business and reducing attrition
Setting pay according to position and responsibilities as opposed to the individual employee
Anthony Nantes, Chief Executive Officer, Wisr, said, "We are excited to be named for the  second year in a row on the AFR BOSS Best Places to Work list. Ranking number one for  Diversity and Inclusion is an honour and testament to our purpose-led business model that's  dedicated to improving the financial wellness of Australians, in addition to promoting individual  employee growth where lean into learning is a key behaviour."
"We're cultivating the best teams, initiatives, and infrastructure, aligning our staff to this shared  purpose and innovating Wisr's high-performance culture. We provide upskilling, cross-skilling,  and lateral moves within the business for staff seeking a new role, keeping our talent and  reducing attrition."
Demonstrating how the business's purpose-led approach contributes to its success in both  performance and culture, in just 4.5 years, Wisr has provided more than $1B in loan originations,  welcomed over 600K Australians into its financial wellness platform and grown revenue by 675%  over the last three years.
"It comes down to one simple thing – focusing on building an incredible culture that understands  what taking care of customers really means in financial services. Providing Australians with  access to fairer, smarter credit is just one way that we're amassing significant market share in an  industry dominated by century-old players. Our purpose of improving the financial wellness of all  Australians connects everyone in the company with the vision of our business. They understand  our role in the community in which we operate and that we strive to build a company that will  ultimately have a major impact on the Australian community." finished Nantes.