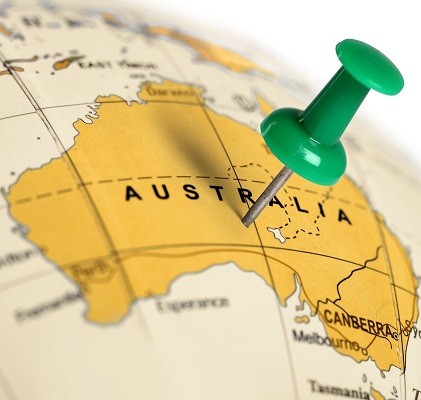 Why Australia is a great destination for Malaysian Fintech startups
When it comes to expansion plans for Malaysian fintech startups, the usual suspects are normally our ASEAN neighbors like Indonesia, Singapore, Philippines and Thailand.

One country that is often not considered, but might be worth deeper inspection the next time you are mapping your fintech startup's global domination plan is Australia.

A glance at Australia's ecosystem shows that the country's mature financial system and high consumer adoption indicates fintech startups with innovative solutions will find themselves thriving in the Australian market. There are many factors to why Australia would be an ideal destination startups, the following are the reasons why we feel you might want to pay more attention to the Australian market

Australia's Fintech-Friendly Regulations

While virtual banking banking has been all the rage recently in Asia, with Hong Kong issuing 8 licenses, Singapore looking to issue 5 licenses, and Malaysia looking at finalising our own framework — Australia has demonstrated leadership in this space when they finalised their version of it in May last year.

Compared to Hong Kong's more heavy handed approach in regulating virtual banks, Australia's approach strikes a balance between the need to protect consumers and allowing startups to innovate.

In Australia, virtual banks are regulated under the Restricted ADI license which allows them to operate as a virtual bank for two years while they build their capabilities and resource.

Instead of imposing exceptionally high requirements, Australia's approach allows aspirants to work towards tangible goals milestones for startups to demonstrate that they qualify for an unrestricted license. One could immediately see similarities between Singapore's approach and Australia's.

Since then, startups like Volt Bank, Judo Bank, and 86 400 has been granted full license. As a result of Australia's conducive regulation, Judo Bank raised an impressive sum of US$ 400 Million in funding, putting their valuation at over US$ 2 billion in August 2019.

Interestingly, in perhaps what is the first time in the world (at least from my observation), Australia has appointed Senator Jane Hume as a "fintech minister" in May 2019. In her role, the Senator will be responsible for open banking, consumer data rights and other fintech initiatives.
To read more, please click on the link below…
Source: Why Australia is a Great Destination for Malaysian Fintech Startups – Fintech News Malaysia