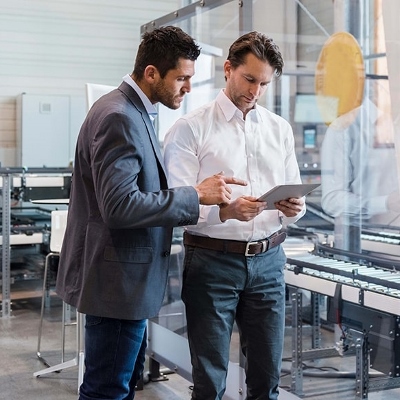 Western Union Business Solutions & Octet form strategic partnership
Octet have announced a strategic partnership between themselves and Western Union Business Solutions.
Octet is a trusted, technology-enabled, business financier that focuses on funding the full supply chain for Australian SMEs via innovative Trade, Debtor and Supply Chain Finance solutions.
Western Union Business Solutions have transformed how businesses can expand globally through one of the largest and most diverse payment networks in the world.
Together, they help Australian SMEs procure from their counterparts globally, by providing an unrivalled cross-border financing and foreign exchange capability.
Business cash flow & supply chain challenges
Octet understand that consistent cash flow is the single biggest challenge for any business, large or small. The challenge only intensifies when debtors are slow to pay invoices, or when sales are highly seasonal.
On the other side of a typical business' supply chain, the best suppliers don't always offer the best payment terms. Having a flexible line of credit to pay local and international suppliers immediately, which is repayable over time, is essential to meeting demand opportunities for fast growing businesses.
Justin Hall, Western Union Business Solutions, Head of Partnerships, ANZ said, "We are genuinely excited around the additional power that this strategic partnership brings to our existing customer base. Octet have a truly market-leading range of working capital solutions and we're looking forward to offering these as a complement to our innovative global payment and FX risk management solutions."
Brett Isenberg, Octet Chief Commercial Officer added, "It probably goes without saying, but Western Union Business Solutions are a very significant player in the Australian and global payments landscape. This strategic partnership is exciting for Octet in that it gives us the opportunity to work with WUBS and their expansive Australian client base around finding innovative supply chain finance solutions to meet their evolving cash flow challenges. When you consider the current turbulent economic conditions and subsequent reduced funding appetite from the big banks, the opportunity is amplified."