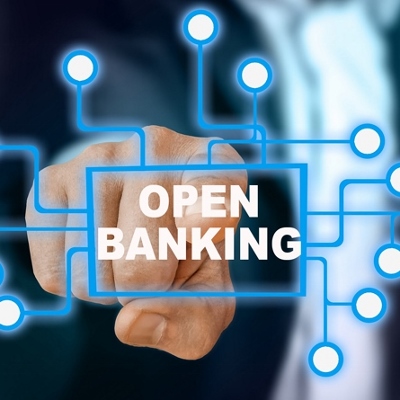 We Discover & Adatree partner to pioneer Open Banking feature rollout
Digital innovation agency We Discover has teamed up with Consumer Data Right (CDR) technology experts Adatree to pioneer the next wave of disruption financial services, which the pair say could hit the market before the end of 2020.
As part of the partnership, We Discover has developed the first visual representation of an Open Banking powered product, finally giving Australians a long-awaited glimpse into the future of financial services. Single-click swapping of services (such as telco or electricity) providers and a detailed breakdown of monthly spend features in the designs.
"Within months we'll see financial processes that used to take consumers days give way to new innovative solutions that require a single click," CEO and co-founder of We Discover Scott Forrester said.
"This partnership with Adatree is a fundamental step towards exploring and rolling out these new services. This won't all be in-house innovation from our major financial institutions. They will need to partner and work with disruptors to achieve the speed to market they need to keep up with the pace of change."
The partnership builds on the strengths of each company, putting them in a position to start building and launching applications for the using the CDR as early as December.
Adatree, a startup founded by former Tyro and Volt executives, has been a technical partner to one of the 10 companies chosen to be Data Recipients in Australia and as a result has a tested platform ready to launch to market. Meanwhile, We Discover has an impressive track record helping companies such as Qantas, Vodafone, and Zip Co design, develop and launch new technology products to market.
Adatree co-founder and CEO Jill Berry said, "While the race is on to be the first to market with these services, there is a level of compliance that all companies will need to adhere to in order to properly leverage the CDR."
"This partnership is about agility and innovation, but it's also about bringing a bank-grade offering to market that strikes a key balance between giving move choice and power to consumers, and sticking to tight regulation standards."
While the focus is on the major banks to be the first to leverage the CDR, the pair expect that comparison sites and lenders will be the first to integrate this offering into their services. "There's a compelling proposition here for these sites to expand on their offering and take consumers personal financial data into consideration when recommending services," Forrester said.
"Rather than giving consumers a list of services with generic benefits, they will be able to tailor their recommendations directly to each consumer and explain in real terms how switching helps them. This can be done at the request of the customer, but also proactively if they decide to give the company access to their data."
Berry added, "Another sizeable opportunity exists for challenger banks, fintechs and new financial services entrants to become a focal point for all financial products a customer holds."
"We all know customers have relationships with multiple institutions. The CDR allows organisations to easily aggregate up to 7 years worth of account data into one place. This allows clever companies to build compelling propositions that help customers have complete visibility of their finances and improve their overall financial well-being."