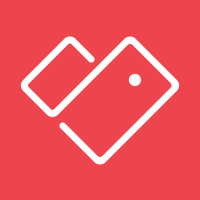 Wallet packed with loyalty cards? Solve the problem with Stocard digital wallet
Stocard, a leading mobile wallet app, has announced that it will use recently secured funding to expand its reach in the Australian market and launch a new mobile payment function.

While digital wallets have been around in Australia for some time, what makes Stocard's offering unique to existing mobile wallet apps, is the functionality that allows users to store all their loyalty cards easily in their smartphone, rather than in their wallets.

Loyalty programs are becoming increasingly popular for Aussie shoppers, with 50% saying they'd be more likely to spend with a store that offers a loyalty program than with one that doesn't, according to Nielson's latest Global Loyalty Sentiment Survey.

Shoppers can also collect points and rewards, see their points balances and transactions in real-time and cash in on personalised offers from retailers, all through the Stocard app.

And Stocard is soon to join the ranks of digital payment platforms like Apple Pay, Visa Checkout and MasterCard MasterPass with its new mobile payment feature, to be launched in 2017. This is designed to take users through the entire shopping experience within the app, from browsing for a deal to paying for their purchase.

Banks who currently offer smartphone payment systems include Commbank, which has its own app, and ANZ and American Express, both of which have linked their credit and debit cards to the Apple Pay app.
To read more, please click on the link below…
Source: Wallet packed with loyalty cards? Solve the problem with Stocard digital wallet – Mozo