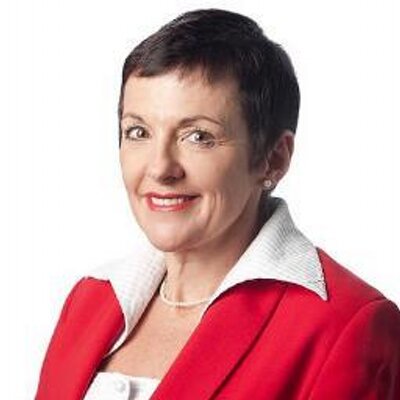 Kate Carnell urges pressure on banks to change
Small business ombudsman Kate Carnell will today issue a strong warning to government that after 17 inquiries into the banking industry since the GFC the time has come to put pressure on the banks to change their practices.

Carnell's report on small business lending is due to be released today by Revenue and Financial Services Minister Kelly O'Dwyer and Small Business Minister Michael McCormack.

It will say the banks have treated small business unfairly.

The recommendations include blocking default action on loans under $5 million where the business has complied with the terms. It also wants a revised code of conduct from the banks written in plain English and with a section covering small business. The codes will also specify that breaches will be enforced.

The report wants the Australian Bankers Association to ramp up its six-point reform plan by forcing each of the majors to publish its own implementation plan so customers will be able to check performance.

Most of the recommendations are directed at the banks and Carnell will slam their abuse of power and treatment of small business.

Since handing the report to McCormack late last year she has embarked on a separate study to see how the banks have reacted to new laws which came into effect in November extending unfair contract laws to business.

Her report will call for a special small business commissioner to be appointed at ASIC to focus on the sector and deal with its problems.

There is a similar person at the ACCC, Michael Schaper, and while he does a useful job the ­concept of special purpose commissioners at economy-wide regulators is problematical.

Carnell's report will contain 15 recommendations, 11 of which are directed at the banks and telling them to lift their game in how they treat small business.

Her concern is the banks have an unequal bargaining position which they exploit.

If this is the case then peer-to-peer lending and other innovations should mean the banks lose market share as small business customers find other avenues to raise cash.

This works in theory but as the banks often also control the businessperson's mortgage and other loans the banks have some control over his or her finances.

Carnell will urge the government to lean on the banks to change their ways.
To read more, please click on the link below…
Source: Kate Carnell urges pressure on banks to change – The Australian