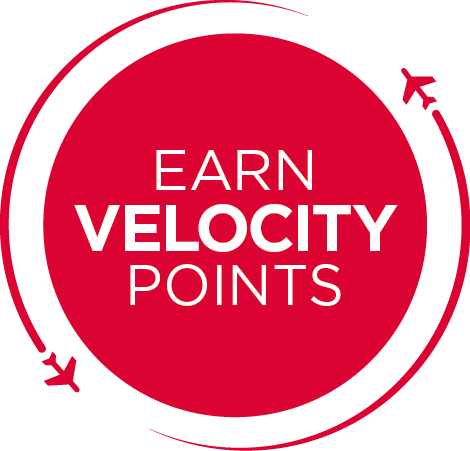 Velocity Frequent Flyer partners with hummgroup for Buy Now Pay Later rewards
Australian buy now, pay later player humm group has entered into a partnership between bundll and Velocity Frequent Flyer.
From late August 2021, Australian users of buy now pay later anywhere solution bundll will be able to earn Velocity Points on their repayments.
Building on recent strategic announcements by hummgroup, this new partnership represents the scalability and benefit that hummgroup's products can bring to partners such as loyalty programs, in Australia and globally.
Under the new partnership, Velocity members who are new to bundll will be able to download the bundll app and follow an easy sign-up and approval process, including linking their accounts, before receiving a bundll Velocity digital card and begin earning Points. Existing bundll users will be able to simply link their Velocity membership number to their account to start earning Points.
bundll customers can BNPL everywhere Mastercard® is accepted, bundling their purchases into easy to manage repayments with inbuilt budgeting services. Using the Mastercard network, bundll customers can shop wherever they like, online and in store, with no minimum spend, purchasing everyday items such as coffee, bus fares or groceries.
hummgroup Chief Executive Officer Rebecca James said, "This partnership provides a huge opportunity for Velocity and bundll to work together in providing their customers with the flexibility of BNPL while acquiring Velocity Points.
"bundll has gained significant traction with Gen Z and Millennial customers as a monthly budgeting tool for everyday spend. This partnership further demonstrates the shifting demand from retail, finance and loyalty partners to offer BNPL services. As with our recent Westpac NZ and bundll partnership, hummgroup is leading this movement and we are continuing conversations with a range of organisations on how they might use bundll to capture the benefit of BNPL for their customers."
Acting CEO of Velocity David Marr said Velocity Frequent Flyer was committed to providing members with new and exciting opportunities to earn the maximum amount of Points on everyday spend.
"Buy Now Pay Later services are now part of our daily spending routine and we are pleased to be able to offer our members the opportunity to earn Velocity Points for everyday spend. bundll is accepted everywhere, so there's really no limit on how our members can do that.
"Our new partnership with bundll is an excellent example of two businesses with great synergy joining forces to create value for their customers, which is something we strive to do every day at Velocity," said Marr.