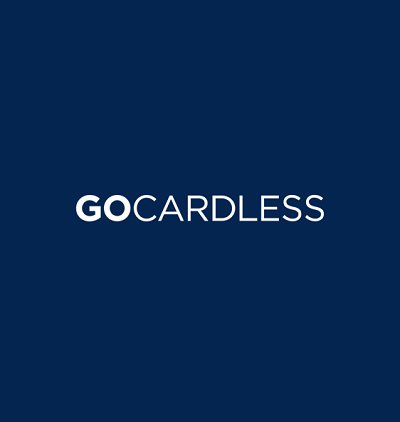 UK fintech GoCardless expands to Australia
UK fintech GoCardless, the online payments business simplifying Direct Debit, today announced that it has opened an office in Melbourne. GoCardless, which already serves more than 35,000 businesses every month across the UK, Eurozone and Nordics, is now able to offer businesses in Australia a better way to collect recurring payments.
GoCardless will help the more than two million small businesses in Australia to improve their cash flow and cut the time they spend on administrative tasks, by making it easy to set automatic payment collection dates and automatically reconcile payments from within billing platforms like Xero. 
GoCardless's intuitive API technology and integrations with subscription software including Chargebee and Zuora, also allow larger businesses to collect subscription payments seamlessly from customers' bank accounts. This bank-to-bank payment method lowers failure rates to as little as 0.5%, minimises involuntary churn and bypasses high transaction fees typically associated with debit and credit card payments.
According to Hiroki Takeuchi, founder and CEO of GoCardless, Australia is an important market for the company. "We are thrilled to be setting up operations in Australia. It is exciting to be able to offer Australian businesses a better way to take recurring payments and to be joining a thriving and innovative FinTech community," said Takeuchi.
GoCardless has been processing payments in Australia since earlier this year. Kiril Shaginov, co-founder of Mörk Chocolate, one of GoCardless' first Australian customers, said: "GoCardless has showed us how much time can be saved on payments admin and improved our cashflow. We jumped at the chance to introduce it to our customers here. It allows us to spend more time building relationships with our customers rather than focusing on the accounts."
Joseph Robins, GoCardless' Australia Country Lead, said that feedback from early customers had been very positive.
"Small and medium businesses in Australia are time poor. They want to be focusing on growing their businesses, not grappling with administrative tasks. GoCardless' platform makes it easy to collect Direct Debit payments, giving them certainty about cash flow and taking the stress out of managing their finances," said Robins.
"With GoCardless, Australian businesses big and small won't be hit with a setup cost, hidden fees or a contract. The risk of payment failure is also removed, so businesses can avoid involuntary churn from failed card payments such as lost cards."
Robins also added that as part of GoCardless' Australian expansion, the company is also hiring for local positions and hopes to triple in-country staff numbers by next year as part of its commitment to this market.