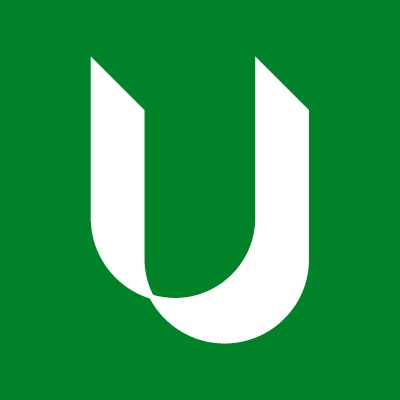 UBank launches world's first consumer Green Term Deposit certified by the Climate Bonds Initiative
UBank is now offering Australians with a sustainable way to invest with today's launch of the world's first Green Term Deposit in the customer space certified by the Climate Bonds Initiative (CBI).
UBank's Green Term Deposit is matched to a portfolio of renewable energy projects such as wind and solar power, and low carbon transport and buildings. It allows customers to use the savings in their term deposits to support a positive environmental impact, while still enjoying a high return.
Certified by CBI, a not-for profit that has developed a standard for investments which address climate change, UBank's Green Term Deposit is available to all customers with a minimum $1,000 balance. It is available at 2, 5, 7, 8, 10 or 11-month maturity for both personal and self-managed super fund term deposits (full rate table is below).
When a customer invests funds in a UBank Green TD, NAB will hold at least an equal amount in a pool of lending for projects and assets eligible for certification under the Climate Bonds Standard.
With social and environmental consciousness at an all-time high, UBank CEO Lee Hatton says the Green Term Deposit provides customers with an option for managing money in a way that reflects their values.
"Australians are becoming increasingly aware of their eco-footprint and demanding more choice into how their investments impact it," Hatton says. "Designed for those want to drive a positive environmental impact while still having a competitive rate, we're thrilled to be delivering Green Term Deposits for our customers. It's the first CBI certified product of its kind in the consumer space globally and another example of how our innovative team is reimagining banking for our customers."
Investing in our future
The launch follows new research[1] showing 74 per cent of Australians consider themselves eco-friendly and try to adopt sustainable practices, including buying green products. For millennials (aged 18-34 years), nearly 55 per cent are actively looking to incorporate sustainable products in their daily lives.
While 3 in 5 Australians are aware of sustainable financial products on the market, a third of millennials are concerned about complexity when it comes to researching, signing up for and maintaining their green investments – suggesting convenience and transparency is a priority for this audience.
UBank's Green Term Deposit is designed with a competitive rate of return and doesn't charge any ongoing fees on the account. As with other UBank term deposits, the Green Term Deposit is eligible for the UBank Loyalty Bonus which adds a 0.10% p.a. from the date of maturity on top of the advertised rate.[2]
"We're hoping to dispel the myth that sustainable products provide a less than desirable financial outcome," Hatton says. "Our Green Term Deposit has been designed for our customers to deliver strong returns, with zero ongoing fees, and will help contribute to a low carbon economy."
To learn more about UBank's Green Term Deposits, please visit www.ubank.com.au/term-deposits/green.
---
[1] Research was conducted by LightSpeed amongst a sample of 500 people in February 2019.
[2] Where no partial early withdrawals have been made and the full deposit (or more) is rolled over.