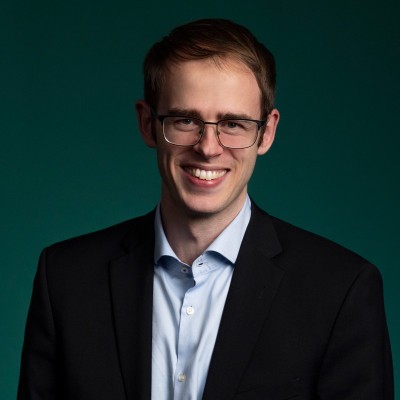 Top 6 Cybersecurity Stocks to Consider: Global X ETFs
Please see the below statement from Global X ETFs Senior Product and Investment Strategist, David Tuckwell (pictured).
In an age of unprecedented global connectivity, the threat of cybercrime looms – a global underworld valued at US$300 billion that strikes every seven minutes in Australia alone. In fact, from 2021 to 2022, global cyberattacks surged by 38%, costing organisations average intrusion costs of more than $4 million. The potential for substantial growth in the cybersecurity industry becomes apparent.
October is Cybersecurity Awareness Month and a timely reminder to consider not only the risks associated with successful cyberattacks, but the potential investment opportunities for Australians associated with cybersecurity space, which according to David Tuckwell, can be harnessed effectively through ETFs.
"This issue of cybersecurity has been illustrated by recent data breaches and Australians have seen firsthand the devastating consequences," said Tuckwell. "As a result, we are seeing a heightened cyber awareness and more companies armed with cutting edge technology designed to combat today's sophisticated cyber-attacks."
"By seizing the opportunity to support these types of companies, investors can not only bolster the cybersecurity ecosystem but also strengthen their investment portfolios."
Including cybersecurity companies in a diversified portfolio may provide exposure to growth opportunities while helping to manage risk. The following companies are examples of those operating in the cybersecurity and cloud security sectors.
1)    Zscaler (ZS)
Zscaler is a cloud-based cybersecurity company that focuses on providing secure internet access for users and devices.
Why it's a worthy investment: Zscaler is well-positioned in the growing cloud security market. As businesses transition to cloud-based infrastructure, Zscaler's cloud-native approach offers scalability and adaptability.
2)    CrowdStrike (CRWD)
CrowdStrike is a cybersecurity company specialising in endpoint protection and threat intelligence. Its cloud-based platform helps organisations detect and respond to cyber threats in real-time.
Why it's a worthy investment: CrowdStrike's innovative approach to cybersecurity, leveraging artificial intelligence and machine learning puts it at the forefront of the industry.
3)    Palo Alto Networks (PANW)
Palo Alto Networks offers a comprehensive security platform, including firewall, cloud security, and advanced threat prevention services.
Why it's a worthy investment: Known for its integrated and scalable solutions, Palo Alto Networks' broad portfolio caters to both on-premises and cloud-based security needs, making it attractive for investors looking for stability and growth in the cybersecurity sector.
4)    Okta (OKTA)
Okta specializes in identity and access management solutions, providing secure and seamless access for users to various applications and services.
Why it's a worthy investment: As businesses adopt cloud-based applications, Okta's scalable platform is designed to meet an increased demand for secure identity management.
5)    Varonis Systems (VRNS)
Varonis specialises in data security and analytics, focusing on protecting sensitive information, detecting insider threats, and ensuring compliance with data regulations.
Why it's a worthy investment: With a growing emphasis on data security and privacy, Varonis can help organisations safeguard their sensitive information.
6)    Fortinet Inc (FTNT)
Fortinet is a cybersecurity company that provides a wide range of security products and services, including firewall, antivirus, intrusion prevention, and secure access solutions.
Why it's a worthy investment: Fortinet's focus on providing a unified platform for various security needs positions it well for businesses seeking a multi-pronged cybersecurity solution.
Tuckwell also notes that Global X recently launched the Global X Cybersecurity ETF (ASX: BUGG) where investors can get exposure to these companies and more through a pure-play thematic tilt.
BUGG tracks the Indxx Cybersecurity Index, which targets companies that derive more than 50% of their revenue from cybersecurity activities, including the development and management of security systems preventing cyberattacks to applications, computers, and mobile devices.
"Investors can use BUGG in their portfolio to strategically align with this important megatrend, which is anticipated to gain momentum in the years ahead," Tuckwell added.