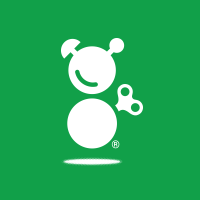 Tic:Toc selects MuleSoft to power instant online home loan service
MuleSoft, the leading platform for building application networks, today announced that financial services startup Tic:Toc has selected MuleSoft's Anypoint Platform™ to power it's real-time home loan approval system.

Since conception in 2015, Tic:Toc has been working to create a fully automated online home loan application system. In July of this year, the Adelaide-based Fintech launched Tic:Toc and unveiled their new platform which they believe offers loan approval in just 22 minutes, compared with the industry average, which they claim takes 22 days. The service digitally evaluates a borrower's suitability in real-time by calculating variables, such as property valuation, borrowing ability, credit checks and the validation of financial records. MuleSoft was a critical enabler because it allowed Tic:Toc to bring together all the variables, which are managed by multiple disparate systems.

Tic:Toc Beats Competitors to Market with Anypoint Platform

"Using MuleSoft's Anypoint Platform, we have created a unique service that drastically reduces the time needed to apply and be approved for a home loan," said Anthony Baum, CEO Tic:Toc. "By taking an API-led approach to connecting the systems required to evaluate loan applicants, we've eliminated the manual submission process and radically changed the game in the financial services space."

Tic:Toc selected MuleSoft to ensure it could enter the market as quickly as possible ahead of any potential competitors. Baum said, "Anypoint Platform enables Tic:Toc to connect the various systems in the company's proprietary loan approval process through an application network, using APIs to enable Tic:Toc to quickly and securely share data, regardless of format or source. Building an application network with MuleSoft has assisted us to slash home loan processing times from hours to minutes," said Baum.

After a rigorous evaluation process led by WhiteSky Labs, Tic:Toc selected Anypoint Platform which offered a complete set of out-of-the-box assets that would help the company create a new, lightweight platform as quickly as possible.
To read more, please click on the link below…
Source: Tic:Toc Selects MuleSoft to Power Instant Online Home Loan Service – Media Releases – CSO | The Resource for Data Security Executives