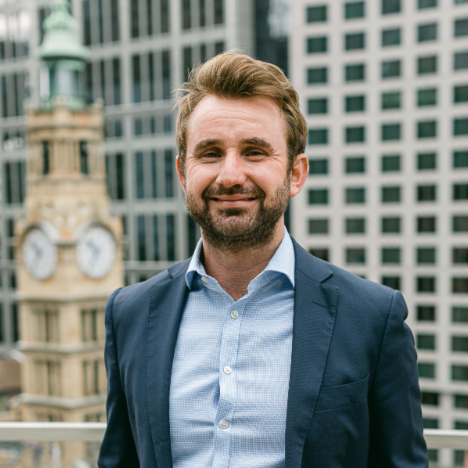 The technologies quietly powering the crypto revolution
By Tim Poskitt, Country Manager ANZ at Envestnet | Yodlee
Since Bitcoin was introduced to the world more than 12 years ago, the concept of cryptocurrencies has been ever-evolving. While interest in cryptos was relatively low during the early 2010s, they've seen an exponential rise in popularity over the last decade, with more than 6,800 different cryptocurrencies now available – that's compared to only 66 in 2013.
As demand grew, so did the need to simplify trading to allow more and more people to enter the market. As a result, 17% of Australians now own some form of cryptocurrency, with a total of more than $8 billion invested between them. What's more, 1 in 3 Australians believe Bitcoin, the most popular cryptocurrency in the country, will eventually be transacted more widely than fiat currency – suggesting this growth trajectory is likely to continue into the future.
The technologies powering crypto
Cryptocurrencies function on a technology known as blockchain – a system by which a record of all transactions made is maintained across several computers linked by a peer-to-peer network. While blockchain forms the basis of cryptos, there are a number of additional platforms and technologies that have made it possible for currencies such as Bitcoin to become as widespread as they have today.
FinTechs such as financial wellness platforms, comparison engines and investor apps have gone one step further in unlocking crypto's potential. Finder, Australia's most visited comparison site, for example, offers a crypto-trading platform in its mobile app that has made digital currencies more accessible to the everyday Aussie. Popular investment app Raiz has made it possible to safely and easily invest in crypto by featuring Bitcoin in its Sapphire portfolio, enabling users to have exposure to Bitcoin without the complexities of trading. Companies, including global e-commerce platform Shopify, have enabled even the smallest of retailers to accept crypto payments, while PayPal announced this year the launch of its crypto check-out service. This allows customers who hold bitcoin in PayPal digital wallets to convert their holdings into fiat currencies at checkouts to make purchases.
Big banks are getting involved, too. Commonwealth Bank, for example, has announced that it will allow its customers to hold and use bitcoin and other cryptocurrencies via its 6.5 million-user banking app. The move will make Commonwealth Bank the first Australian bank – and one of just a handful of banks worldwide – to offer customers access to cryptocurrencies.
Security, verification and the role of open banking
The increasing popularity of cryptocurrencies has meant that the need to quickly and securely verify a user's identity before making a transaction has become more important than ever. This is where data aggregation and open banking – the process of organisations sharing financial data with accredited third parties via application programming interfaces (APIs) – come into play.
When the idea of Bitcoin was first presented to the world, it was described as a peer-to-peer version of electronic cash that would allow users to make payments without the need for an intermediary. This anonymity was, and still is, a large point of differentiation for cryptocurrencies – and while it presents many benefits, it also introduces risks such as identity theft and fraud, which is where identity verification becomes vitally important.
When exchanging fiat currency for cryptocurrency, it's critical for trading platforms to be able to verify a user's identity and bank account information. Data aggregation and open banking allow organisations to quickly onboard new customers and securely fund their accounts directly from the user's bank account through real-time account verification, and without the need to provide microdeposits. Leading crypto solutions provider Blockchain.com, for example, is using open banking to verify its users in real-time prior to any transaction on its platform – a process that allows the company to minimise the inherent risks associated with trading crypto.
A promising future
The last decade has seen the popularity of cryptocurrencies in Australia rise exponentially, driven in large part by powerful innovation within the crypto ecosystem. FinTechs such as Finder and Raiz have made it possible for everyday Aussies to trade digital currencies, while companies like Shopify and PayPal are making crypto a viable payment option for consumers and retailers alike. As cryptocurrencies continue to gain momentum, data aggregation and open banking are ensuring the ecosystem remains secure, allowing crypto to safely continue its growth trajectory in Australia.