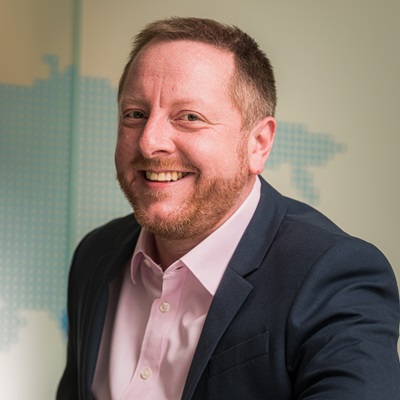 The Great Sacking – Job cuts will test Australian banks' operational resilience
Kevin Evans (pictured), regional CEO for APAC at ActiveOps, unpacks Australia's latest trends, including 'The Great Sacking', and what it means for operations teams in the region.
Where once we had 'The Great Resignation', now we are facing what some in Australia have branded 'The Great Sacking.'
Australia finds itself at a crossroads where economic shifts and technological advancements are reshaping the landscape of work. While the term 'The Great Sacking' might be a touch dramatic, the ongoing wave of job losses across the nation is an undeniable trend reflective of global economic uncertainty, inflationary pressures, and a cost-of-living crisis which are weighing heavily on banks' operations teams. As we reflect on this phenomenon, it's evident that Australia's response to these challenges is not only shaping its present but also beckoning a new era for workforce strategies.
Australia, while known for its economic resilience, is not immune to the ripples caused by worldwide financial fluctuations. The delayed impact, characteristic of past recessions, accentuates the seriousness of the situation.
The job losses are however also shining a spotlight on two other trends in Australia: the evolution of recruitment practices in the pandemic era and the far-reaching influence of artificial intelligence (AI) and digitisation on the future of work.
Post-pandemic recruitment and the impact of AI
In the middle of a relentless pandemic, businesses found themselves in a precarious position. A seismic reassessment of career priorities among workers led to unprecedented salary demands, often surpassing standard rates. Faced with a scarcity of talent, organisations had little choice but to accept these demands. Now, as financial constraints intensify, many are responding by cutting headcount.
This financial balancing act coincides with the rapid acceleration of interest in AI and digitisation. Automation is reshaping job landscapes, making certain roles redundant. Furthermore, a resurgence in the outsourcing of roles brought in-house during the pandemic hints at an organisational recalibration. Amid these shifts, hybrid work arrangements add another layer of complexity, with some business leaders' mandates that employees return to physical offices putting further strain on staff morale.
The big question now is what impact these job losses are going to have on organisations in the region. Our OpsTracker Report, which analyses insights from over 30,000 employees to identify operational performance trends in service operations at financial institutions, shows Australian banks are outperforming counterparts in other regions with consistent control and agility levels. However, while agility remains steady and is ahead of other regions, levels are below their pandemic-era peak, suggesting operations teams are not making the most of their capacity (given the variations in inbound work caused by the squeeze on household budgets). Over the next quarter we will see whether this downsizing trend has a material impact on performance or whether those agility levels are robust enough to maintain service levels with reduced headcount.
Technology and data hold the key
This is where technology and data are critical. If organisations begin cutting headcount without the right technology to support decision making, then backlogs are likely to grow (in other words, too much work in progress) and performance will decline, impacting customer experience.
While the right amount of work in progress can be a good thing, allowing organisations to smooth out capacity efficiently and reduce over-servicing, banks, insurers and BPOs may find themselves with more work than they can handle if it is not well managed. This typically results in a fresh recruitment drive to get work in progress back on track.
All of this can be avoided with good planning tools and the right data, allowing banks to optimise staffing levels. These tools not only aid in optimising staffing levels but also ensure the preservation of skills and agility; vital to tackle the influx of work volume. The danger of work being trapped in isolated silos, reliant on a handful of specialists, can be averted through careful resource allocation, bridging the gaps between expertise and demand.
If ops leaders don't have a cross-skilling strategy in their business or lack visibility around what percentage of a particular skillset they need now and in the near future, then those enterprises will struggle as the effects of 'The Great Sacking' linger and ops teams are forced to do more with even less.
As the storm of change continues to brew, the Australian business ecosystem stands at a crossroads of adaptation and transformation. 'The Great Sacking' isn't merely a phrase; it's a call for resilience, innovation, and strategic workforce planning. Navigating these uncharted waters mandates a convergence of technology, data, and human ingenuity. Australian banks and the wider finance sector have an opportunity not only to weather the storm but to harness its energy to forge a more agile, efficient, and people-centric future.
Control measures the ability to create a predictable environment and deliver against a plan. Agility measures how flexible an organisation's capacity is when moving resources between teams and managing flexitime, overtime and temporary workers to meet shifts in workload.