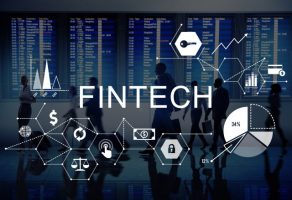 Four areas Australia should focus on to lead in the coming fintech boom
If Australia wants to lead the next wave of fintech innovation, it needs the next generation of start-ups to be successful.

Although the federal government and the corporate sector are on board, it will take more than general support for Australia's fintech scene to mature competitively.

Sydney start-up hub Stone and Chalk's CEO Alex Scandurra believes the Australian fintech industry is already maturing past apps and gadgets, but the "valley of death" – the time before a start-up is cashflow positive – still looms large in an industry riddled with failed ventures.

This is one reason the focus for Stone and Chalk has grown into more of a "fintech ecosystem", incorporating cybersecurity, connected devices, data science and "insurance tech" (think using fitness tracker data for lower health premiums).

"Typically speaking this is deep tech. We're not talking about a social app or a pet sharing app or something that can launch quickly at low cost.

"What that invariably means is you need more people, you need more capital, and you need more expertise, and you need more time to get products to market, because of the nature of what you're doing."

There are four key things Scandurra believes start-ups need: customers, funding, talent and expertise (in that order) – to make it to the other side.

Customers

Start-ups need customer traction, driven by knowing who they are and solving a problem or filling a gap in the market. Whether it's retail customers, institutional or corporate clients, the biggest thing startups need early on is help with nailing the problem they are solving and in understanding the competitive landscape.

"Time and again I've seen startup policy or support organisations like incubators and accelerators focus on helping startups secure funding first, and invariably that's not really what start-ups need," Scandurra said.

"While funding is important, investors see good customer traction and flock to that, because it's a massive validation point."

Funding

Scandurra says one of the biggest mistakes he sees young founders make is to put all their eggs in one basket, and miss new opportunities for funding or partnership.

"One of the things that we repeatedly communicate to a lot of the founders is no matter how attractive or in the bag something appears to be, never, never, never stop pursuing parallel opportunities and be extremely cautious of anything that starts with having to provide exclusivity, because that can really lock you out from the rest of the market."

Talent

When the corporate world started taking notice of the fintech scene, one of the first things they started to acquire, before companies, was talent. With less money at their disposal and lower job security, the start-up industry is finding it increasingly difficult to compete with larger corporates for talent, especially as immigration restrictions are making it harder to import it.

That was a driving factor behind Stone and Chalk's Fintern Fever programme to entice top university students into the fintech and broader startup scene. It's already proven successful.

"When we ran our first program two years ago we had something like 400 applicants within two weeks, and had to close applications early," Scandurra said.

"We ended up offering 30 internship positions and before the end of the summer, 10 students were finishing their degrees while working part-time at the 'bleeding edge' of innovation.

"We have since run the program several times and have found on every occasion that highly talented students are getting opportunities to work in startups."

Expertise

While there is no shortage of great ideas in the start-up scene, it takes a lot of diverse skills to get an idea to market and that's something Scandurra enjoys the most.

His role is to support founders to develop their businesses, and guide them towards partnerships with corporates, investors or industry experts – at the right time.
To read more, please click on the link below…
Source: Four areas Australia should focus on to lead in the coming fintech boom | Business Insider