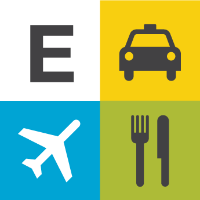 Expensify finishes first year in Australia with 220% customer growth
Just one year after officially setting up shop in Australia, Expensify announced today that its APAC-based clients have doubled over the past year, contributing significantly to the company's growth. New Expensify customers in the region include La Trobe University, Xero, Oaks Hotels and Resorts, and Atlassian, as well as many small businesses. This major milestone comes just after Expensify's recent announcement that the expense reporting app now serves more than five million users worldwide, having doubled its global customer base since early 2017.
Beyond impressive customer growth, Expensify's expansion in the region has included new partnerships, integrations, and product improvements, such as:
Welcoming BDO Australia, Growthwise, and Adaptable into the ExpensifyApproved! Accounting Partner Program
Rolling out Expensify to more than 2,000 Xero employees worldwide
Integrating with AirPlus to let businesses easily track and reimburse employee travel expenses
Adding reimbursement support via ABA files for companies to easily reimburse employee expenses
"Our first 12 months in Australia have been rock solid," says David Barrett, founder and CEO of Expensify. "The accounting community here is so forward-thinking and eager to adopt cloud-based tools that save time and make life easier for everyone. We're thrilled to play a role in improving outdated processes for customers, and look forward to continuing to invest and grow in Australia."
Expensify continues to expand its product to fit the needs of its global user base, and will be attending Xerocon Melbourne this week to discuss how Expensify can help automate the future of accounting.
"Expensify has created an invaluable resource for bookkeepers, accountants, and clients of all sizes," says Melanie Power, head of bookkeeping at Xero and founder of Bookkeeper Revolution. "Their software takes a process which was once clunky and cumbersome, and has made it fast, easy, and automated. Expensify is helping accountants, bookkeepers, and end users prepare their businesses not just for tax season, but for the future."