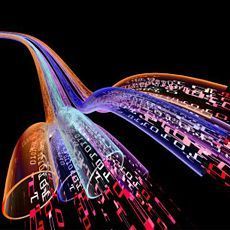 Technology will shape financial services
Financial advisers must challenge themselves to see where technology can add value to their business models if they wish to remain relevant in the coming years.

That was the key theme of a presentation delivered by futurist Chris Riddell at the 2017 Association of Financial Advisers National Adviser Conference which started on Wednesday at­ the Gold Coast.

The rise of new technologies creating business efficiencies, particularly the significant potential offered by deploying blockchain, will be the biggest influencers on financial services over the next decade and those that don't adopt will be left behind, Riddell said.

While Riddell doesn't think crypto-currencies will have any major impact on the financial services industry, he does believe its backbone – blockchain – will help re-establish consumer trust in financial advice.

"Your customers now are in a trust crisis – this is a fact. The Edelman Trust Index which measures trust globally across government, non-profits and the private sector shows financial services at an all-time low," Riddell said.

"Blockchain will restore trust and transparency. It will remove those old-world processes and make things quicker. When you apply for a mortgage, blockchain will make those applications instant and eliminate the reams of paper you're used to."

With banks already beginning to invest heavily to explore blockchain technology, Riddell said this is the future of customer experience and it will soon trickle down into dealer groups and individual advice practices.

Riddell also highlighted how longer life expectancies are challenging a world that wasn't designed to cater for people living longer, particularly when it comes to financial needs.
To read more, please click on the link below…
Source: Technology will shape financial services | Financial Standard