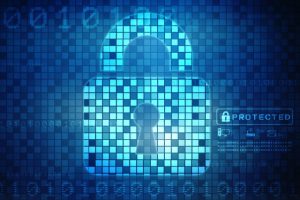 Tech bounty to outstrip negative cyber-effects
The international ransomware attack this month that ensnared more than 150 countries — including Australia — brings to mind an intriguing question: can we afford to openly embrace digitalisation?

Anthony Wong prefers to approach the conundrum from the opposite direction: can we afford not to? As president of the Australian Computer Society, Mr Wong is constantly told of the risks of digitalisation: robots replacing workers, disrupters pushing industries to extinction and personal data shipped off to the highest bidder.

While he doesn't discredit those fears, he reckons such concerns are outweighed by the opportunity to find solutions, adopt new skills and create fresh industries.

"Artificial intelligence, robo advice, driverless cars, virtual reality, the blockchain, wearable technology — all these things are coming to the fore in all that we use," he said.

"Because it all uses the internet, there's also a risk factor. We're going to need new skills and talented people to work with this innovative technology. We're projecting there'll be a shortfall of 81,000 to fill ICT (information and communication technology) jobs by 2022."

Fresh data from global ­accounting firm Deloitte estimated digital tech would contribute about 7 per cent, or $139 billion, of Australia's gross domestic product by 2020.

One area of growth will be cybersecurity, of which Canberra is also acutely aware.

This federal government announced in the Budget this month it would spend $10.7 million set up the central Cyber Security Advisory Office — a direct response to the review into last year's ill ­delivered Census.
To read more, please click on the link below…
Source: Tech bounty to outstrip negative cyber-effects | Herald Sun