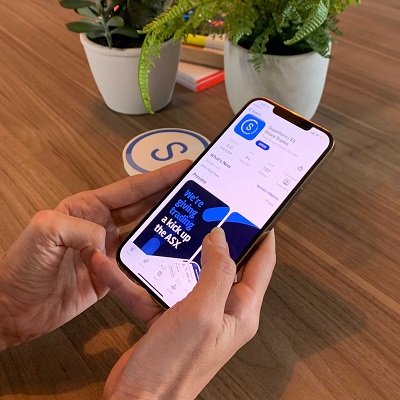 Superhero launches Mobile Trading App
Australian low-cost share trading platform, Superhero has today launched its mobile trading app to its 45,000 customers. The app which delivers an enhanced user experience over the web-based version is now available for download on both iOS and Android devices.
Superhero launched in September 2020 as Australia's lowest cost online broker, offering $5 flat fee share trades. It also offers $0 brokerage when you buy ASX-listed ETFs.
Superhero co-founder and CTO Wayne Baskin said, "Our mission is to make investing accessible. Offering access via a native mobile app to our customers was a critical step in achieving that."
The Superhero mobile app offers the same core functionality as the web application, with more features and enhancements coming. The first edition offers key benefits to investors:
Unlimited $5 trades on ASX shares and ETFs
$0 brokerage on ETFs ($5 to sell)
Invest from just $100
Real-time account funding with PayID
Track performance and diversification in a clear, simple visual dashboard
Face ID login
Both versions of the app are now available for download from the Apple App Store and Google Play Store.
Superhero announced in December, the imminent launch of Superhero Super allowing Australians to invest their superannuation in ASX-listed shares and ETFs without the hassle or cost of setting up and running a self-managed super fund.
The ASX Australian Investor Study 2020 found that 27% of non-SMSF investors say they are likely to set up one in the future, while research conducted for Superhero by CoreData showed strong demand for DIY super among younger Australians.
Of the 1000 survey participants, 76 percent of Generation Y participants (aged 37 and below) and 52% of Generation X participants (those aged 38 to 52) indicated they want to use technology to manage their own super.
Superhero co-founder and CEO John Winters said, "Australians have been sold this idea that old men in suits or 'grown-ups' have to run their super and take a cut at each step of the way, while we invest our non-super assets at our own discretion at significantly lower cost. Superhero Super gives you control over how and where your super is invested."