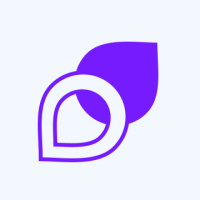 Australian FinTech company profile #119 – Tippla
1. Company Name: Tippla
2. Website: www.tippla.com.au
3. Key Staff & Titles:
Celeste Skinner – Team Operations Lead
David Tran – Front End Developer and Designer
Tom Tang – Full Stack Developer
4. Location(s): Brisbane
5. In one sentence, what does your fintech do?:
Tippla is a multi-bureau credit score educational platform, that allows Australians to view their credit score, whilst gaining access to informative resources to help them improve and maintain their score.
6. How / why did you start your fintech company?:
Tippla was founded in March of 2020 after our founders realised that a lot of Australians don't know much about their credit score. In fact, 73% of Aussies didn't know what their credit score was at the time of our research. Seeing this gap of knowledge that needed to be filled, the idea of Tippla was born.
7. What is the best thing your company has achieved or learnt along the way (this can include awards, capital raising etc)?:
Tippla launched in beta mode in March of 2020. After our initial launch, we listened to our customers' feedback and started upgrading elements of the platform that were important to our users. As part of this, we completely redesigned our platform so it was easier to use, added new features and removed our subscription fee so Tippla can be available for everyone at no cost.
We've received great reviews from our customers on the changes, and that's what we'll endeavour to continue – listening to our customers to create the best and friendliest experience possible.
8. What's some advice you'd give to an aspiring start-up?:
When you're first starting out as a company, it's really important to have a clear and defined focus. When you're new – the world is your oyster. But having too many ideas and multiple directions can result in a confusing product for your customer.
Get started in the real world as soon as you can, so you can learn on the go. Get an MVP happening then take direction from your customers. Involve them in the journey.
In saying that, startups also need to be willing to adapt to changing situations. Startups can be some of the most exciting environments – change and innovation can happen quickly. You need to be willing to bend to improve your product, whilst still maintaining a clear sense of direction.
9. What's next for your company? And are you looking to expand overseas or stay focussed on Australia?:
2021 is going to be a big year for Tippla. Our platform is shaping up to where it needs to be, and we're starting to transition into our growth phase. We're planning on launching a range of new features – tailored offers, spending habits insights, as well as a money coaching feature. We're also going to be expanding the Tippla team to help us grow the product further.
Tippla's focus is on Australia. We're dedicated to helping educate Aussies on their credit scores, as well as provide them with a valuable resource to improve their financial wellbeing.
10. What other fintechs or companies do you admire?:
There are several fintechs that we admire. One that stands out is Chime – a banking fintech based in the United States. Chime is a technology neobank which provides financial services through its app for no cost.
Not only does Chime provide a great service for the public, but they are very active in the community. Their Chime In For Changemakers initiative is one that we especially admire – rewarding people in the community for going above and beyond.