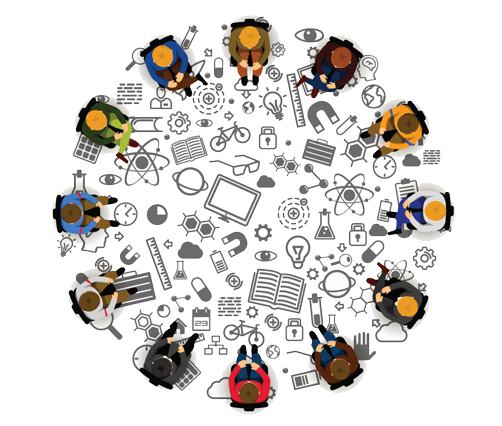 Success of innovation in Australia's Financial Services lies in collaboration, not competition
Capgemini, a global leader in consulting, technology and outsourcing services, today announced the findings of a report published by The Australian Digital Transformation Lab, a joint venture between the University of Sydney Business School and Capgemini. The report finds that while Financial Technology (Fintech) firms are seeking to disrupt the larger players, moving forward, the opportunity in financial services is based on collaboration rather than competition.

The emerging Fintech industry and Australia's traditional banking sector are being urged to work together in order to innovate in ways that allow them to survive the looming threat posed by so called 'Big Tech' companies such as Apple and Amazon. It is therefore critical for banks and Fintechs to consider collaboration as part of an integrated strategy.

"We commonly think of Fintech as small, digitally-native companies that fundamentally change the financial services market, disrupting and displacing incumbents. But what's becoming clear is that it's difficult for Fintech firms to prove themselves as a viable option for everyday consumers despite the innovation in services," says the University of Sydney Business School's Professor Kai Riemer.

"That's not to say incumbents are able to sit back and enjoy their current status – customers are increasingly exposed to new Fintech options that offer convenient, engaging services. The future will lie in exploring collaboration," Professor Riemer added.

According to the report, the increased pace of innovation tied with venture capital funding has led to a perfect storm in the financial services market:

1) The impression of stability and lingering customer trust has helped banks and other traditional institutions maintain their dominant position, but younger tech-savvy Gen Y customers are increasingly willing to go elsewhere for their financial services needs. Combined with the growing support from government, it would seem that Fintech companies are well placed to make the most of their increasingly favorable regulatory environment.

2) The Fintech sector has been successful in harnessing digital technology, using it to offer customers better prices, convenience, access, choice, and the benefits of community.

3) The Australian Fintech industry is thriving and incumbents and start-ups, who initially considered each other as competitors, now see the value in collaborating. Adjusting large-scale systems and embedded processes to become more responsive is however no simple task for incumbents, who face a major challenge in matching the agility of their nimbler counterparts.

4) While Fintech companies have successfully managed to bring to the market customer centric services and products, traditional firms still hold an advantage in the area of trust, specifically the perception of stability, security, and safety. This is particularly true when it comes to long term investments like mortgages – customers place their trust in traditional firms for their stability. If Fintechs want to overcome this hurdle and unlock a larger segment of the market and scale-up, they should consider partnering with incumbents.
To read more, please click on the link below…
Source: Success of innovation in Australia's Financial Services lies in collaboration, not competition – Media Releases – CSO | The Resource for Data Security Executives