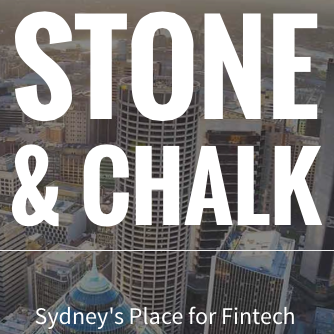 Stone & Chalk unites Melbourne and Sydney with launch of $255 million mega-hub
Asia's largest fintech innovation hub, Stone & Chalk, is uniting fintech across the eastern seaboard with the launch of a new national capability across its new home at the Goods Shed North in the heart of Melbourne's CBD innovation precinct, and its residency in the Sydney Startup Hub.
With Melbourne and Sydney combined representing over 80 per cent of all fintech activity across Australia, the new east-coast "mega-hub" will give start-ups, scale-ups, corporates, and investors nationwide opportunities for collaboration and resource-sharing.
Given this Melbourne/Sydney fintech concentration, and with Stone & Chalk already the largest hub in the region, the new mega-hub is set to become a national asset that could cement Australia's eastern seaboard as a natural centre of gravity for fintech in Australia and across the ASEAN region.
Its launch coincides with the opening of the Victorian Government's startup agency, LaunchVic, also in the Goods Shed North, where Stone & Chalk Melbourne will now be housed alongside CSIRO's Data61, That Startup Show, Startmate, Stone & Chalk partner SproutX, and The Medtech Actuator.
Alan Tsen, general manager of Stone & Chalk Melbourne said: "What many people don't realise is that fintech intersects with a large number of other industries. Being able to collaborate under one roof with of a variety of industry verticals is a huge advantage of being positioned within the highly diverse Victorian Innovation Hub.
"We've already partnered with other key parts of the Victorian ecosystem to bring this cross-pollination to life, and so are excited to bring our residents even more possibilities for collaboration across other verticals through our residency in the Hub. We believe that bringing all of these possibilities together into a national program will assist the continuing growth of the Australian fintech ecosystem as a whole," concluded Alan Tsen.
The launch of the mega-hub follows the recent signing of the "UK-Australia FinTech Bridge" between Australia and the UK, which noted that "Australia is a strong global player in fintech with Melbourne and Sydney both ranked in the top ten global financial centres".
Stone & Chalk CEO, Alex Scandurra, also ran the Barclays accelerator program in London before joining Stone & Chalk, and was inspired by the effects of fintech on the broader UK economy when envisaging the potential benefits of a mega-hub. He wanted to build density for the sector on local shores in the hopes of also creating flow-on effects for adjacent industries.
Alex Scandurra said: "If Australia is to realise the goals of the National Innovation & Science Agenda and become the 'innovation nation' we speak about wanting to be, it will require a strong mentality shift away from a competitive mind set amongst start-ups, towards one of collaboration and mutual success.
"This collaboration should also be extended between industry and start-ups. As an example, our Accelerated Commercialisation programs bring together corporate partners with start-ups and scale-ups to solve real commercial opportunities within a structured framework. Only by taking a collaborative approach across the board will we come close to achieving our innovation dreams."
The work of Stone & Chalk start-ups and scale-ups spans the realm of possibilities within financial services, ranging from open banking and cybersecurity, to blockchain commercialisation, the internet of things, connected devices, insurtech and even agricultural finance.
Many are already exporting and getting involved in other forms of international collaboration, such as Gobbil and Breezedocs who recently expanded into global markets including the UK, and Trade Ledger who recently launched its UK arm and joined a London fintech delegation designed to build deeper Australia-UK links.
For more information on Stone & Chalk: www.stoneandchalk.com.au