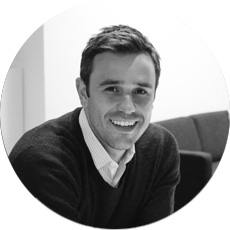 Stockspot CEO Chris Brycki says advisers will become financial 'curators'
The financial adviser of the future will be a "curator of digital services", with no alignment to any particular bank or wealth manager, says Chris Brycki, the founder of a disruptive robo-adviser that gives investors access to low-cost exchange traded funds.

Financial Review Rich Lister Graham Tuckwell led a $3 million capital raising for Stockspot this month to help the robo-adviser expand its team of engineers, rather than build up financial advice expertise.

"It's going to be more about technology and less about teams of financial advisers, analysts and fund managers, who in our view don't add the value that we can add," Mr Brycki said.

"Their [financial advisers'] role will be more as a curator of digital services. So rather than being stuck on a bank platform, where all the products are bank products, the financial adviser of the future will be able to look at everything and work out what is the best product for their customer."

Mr Brycki's comments come as the industry searches for technological answers to lowering the cost of financial advice. When AMP announced its full year results in February this year, CEO Craig Meller acknowledged that it had seen a slide in both advisers and candidates going through its inhouse "Horizons" training academy. But Mr Meller expected this would turnaround during 2017, and AMP would train more financial advisers.

"There will be an elevated number of retirements from the industry going through the first half of this year, but we've completed the revamping of our Horizons training program for advisers so we expect that to cover the higher levels [of departures] in the first half of the year," he said.
To read more, please click on the link below…
Source: Stockspot CEO Chris Brycki says advisers will become financial 'curators' | afr.com