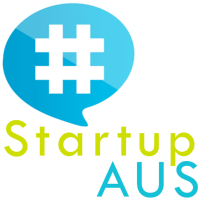 StartupAUS's Crossroads report reveals 14-point plan to transform economy
Two-and-a-half years ago, StartupAUS declared that Australia was at a crossroads. We released our first report, bearing the Crossroads name, and called for a future that embraced technology start-ups and innovation.

Today we released the third report in that series. You can find it online at www.startupaus.org/crossroads/.

The question in 2016 isn't which path to go down, but how far and how fast we are prepared to travel.

In the last 18 months, we've seen encouraging progress across all areas of the nation's start-up ecosystem. Right from inception, start-ups are better equipped to find a home. Hubs for specific start-ups such as SproutX (agtech) and Stone and Chalk (fintech) have started from scratch and now boast hundreds of applicants for their programs. Co-working stalwart Fishburners has expanded to Brisbane and Shanghai, while plans are in motion to increase its floor space fourfold in Sydney. Regional co-working spaces are in operation from Geraldton to Ipswich. Demand is booming as we see rapid growth in the number of start-ups forming.

Spiking formation rates have also meant deal flow for investors is better than it's ever been. Australia's investment community has responded by raising more venture capital than in any previous year. Angel investment also received a boost thanks to the federal government adopting StartupAUS's angel investment tax incentives in July this year.

The increase in supply of capital has enabled start-ups looking to grow quickly to raise serious funding rounds more readily in Australia. Companies including Ingogo, Canva, Prospa, Airtasker, Tyro, SafetyCulture, Vinomofo, Whispir and Culture Amp all raised investment rounds in the tens of millions in the last 18 months.

For those mature start-ups looking to come of age, we've broken new ground at the top as well. Less than a year ago, Atlassian listed on the NASDAQ, and is today valued at more than $8 billion. Founded just over a decade ago, it is now larger than Qantas and still growing rapidly. Others have done well over the last 18 months too – Menulog was acquired for $855 million, Daintree Networks was acquired for $100m, and RedBubble and Afterpay both listed on the ASX, with each now worth around $200m.

These success stories are the natural result of a tremendous amount of hard work not just by the companies in question, but by all of the stakeholders in the ecosystem, from mentors to investors, policy-makers to entrepreneurs. Australia has taken some firm steps towards building a strong technology and innovation sector.

Now, at the end of 2016, the question becomes: how ambitious do we want to be?

Despite rapid growth in the sector, technology remains a very small contributor to Australia's overall prosperity. In a world where technology companies are now the largest listed companies on the planet (Apple, Google and Microsoft account for more value than the whole of the ASX combined) Australia remains behind its peers in producing a cohort of internationally impactful technology-driven enterprises.

In fact, particularly when it comes to exports, Australia remains a very "old world" economy. Harvard Economist Professor Richard Hausmann says Australia has "an amazingly primitive export basket". That primitive export base (which rests principally on mining and agricultural products) means we are underutilising our most valuable commodity – human intellectual capital – when it comes to growing our national income.

We still struggle to get access to the talent our start-ups need, whether that's experienced entrepreneurs or STEM-skilled technical workers, and our ecosystems, while growing, are still disparate and dispersed.

Crossroads provides an action plan that can help Australia continue to transform its economy, rather than tinkering at the edges. It provides a series of 14 concrete recommendations for improvements to our education, tax, immigration and innovation systems to help truly place Australia on the path to becoming a world leading nation in which to establish and grow a tech company.
To read more, please click on the link below…
Source: StartupAUS's Crossroads report reveals 14-point plan to transform economy | afr.com