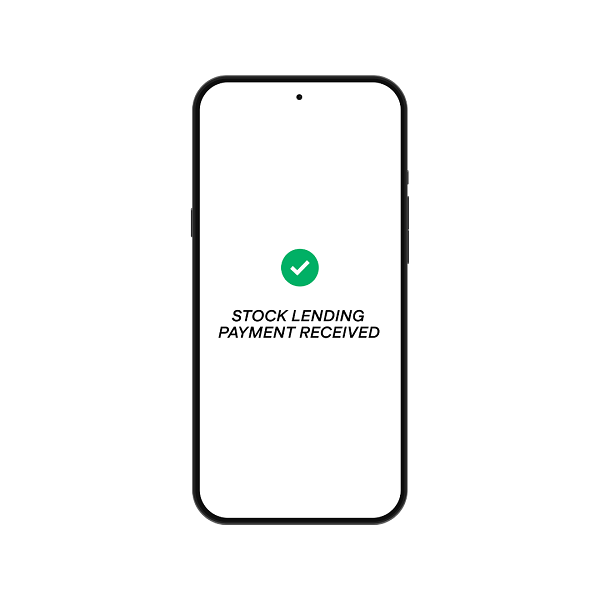 Stake gives investors a piece of the pie with new Stock Lending product
Leading digital broker Stake is again breaking barriers for retail investors in Australia with the launch of a brand new product, Stock Lending. Investors will be able to earn passive income on the U.S. stocks they hold with Stake by having them lent out through the securities lending market.
Securities lending is when an owned security is lent to a borrower (to enable practices such as Stock Arbitrage, Index and ETF trading or Hedging) and that borrower pays a fee. Similar to an interest payment for borrowing cash.
"We're excited to be bringing a first-of-its-kind product to retail investors in this country. Stock Lending has historically been only available to hedge funds and institutional investors. This product is an opportunity for investors to be in that game and earn passive income on their portfolios, big or small," said Stake CEO and Founder Matt
Leibowitz.
Many brokers practice securities lending but typically keep all the returns to themselves. Stake instead has redefined the model to ensure their customers get part of this return. A seamless digital experience will give customers control over the lending so they can start earning income on their stocks without having to lift a finger.
Leibowitz added, "This is about a continued mission of taking our customers deeper into the markets and unlocking new areas of access for retail investors where there hasn't been access before."
In researching this product, Stake found that their customers were excited by this model of sharing the returns between broker and customer as it allows Stake to generate revenue that can be used to support lower cost brokerage benefits to the end consumer.
Leibowitz said, "The launch of this product is also a major milestone for Stake as we believe it's a great display of what modern brokerage should be. We're using our scale and technology to ensure further sustainability of our model while also creating tangible returns and benefits for our customers that don't exist anywhere else."
Stock Lending will officially kick off on Wednesday 13th July for U.S. securities.
Customers will have the ability to opt in and out of Stock Lending freely through the settings section on Stake.
This news comes off the back of Stake recently completing a $90m series A funding round, the launch of a Crypto product taking place later this year and pioneering $3 brokerage on the ASX. All of these, combined with Stakes mainstay $0 brokerage on
more than 6000 US stocks and ETFs will make it the one-stop wealth management platform of the future.
HOW DOES IT WORK?
Stock Lending is Stake's take on securities lending. It's when stocks owned by customers are lent out to a borrower – typically an institutional investor. In return, a borrowing fee is paid by that borrower to the broker, and a portion of that fee is shared back to customers who own that stock.
If a U.S. stock a customer holds is lent out, they will receive a Stock Lending Payment. This is a customer's share of the borrowing fee, paid to Stake by those borrowing stocks. The Stock Lending Payment will be credited to the customer account in USD as additional buying power.
Stake does the heavy lifting. They connect customers' stocks to those interested in borrowing them. They manage everything so customers can sit back and get their clip of the ticket.
Since its launch in 2017, Stake has amassed over 500,000 customers, and more than US$1.5 billion in funds under administration. This has been achieved by spearheading U.S. trading with a commission-free model and Australia's most affordable CHESS-sponsored trading platform for ASX securities.