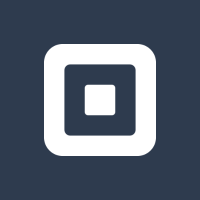 Square and Vodafone team up to make business easier
Square is teaming up with Vodafone Australia to launch a first-of-a-kind offer which will help time-poor business owners across Australia start accepting card payments and run an integrated mobile point of sale in their business instantly.
Vodafone small business customers will now be able to source hardware, software and payments services in one place – with the inclusion of Square strengthening Vodafone's stable of communication and business solutions.
Available now from selected Vodafone stores, the Square Reader for contactless and chip can be purchased for just $5 (RRP $59) when bundled with Vodafone's 24-month $60-and-above Red Plans and $50-and-above SIM Only Red Plans.
To reduce costs for business customers, the processing fee on the first $1,000 in card payments will also be waived for new Square customers.
"The ability for a business owner to use Square to take payments and run their operations from their mobile device provides them with unparalleled mobility, flexibility and simplicity, while significantly reducing their costs and the time to set up," said Ben Pfisterer, Square's Australian Country Manager.
"Our research shows up to 80 per cent of Square sellers had not accepted credit or debit cards before using Square, highlighting an existing gap in card payment solutions in the local market. With more than 2.1 million small businesses across the country, our partnership with Vodafone will allow more Australian businesses get access to affordable payment solutions that will help them run and grow more efficiently."
By increasing access and presence in Australia — Square Reader is now available in over 1,000 retail outlets, including selected Vodafone stores from today — Square is fast becoming the go-to platform for business owners of all sizes when it comes to card acceptance.
Vodafone's Executive General Manager Enterprise, Stuart Kelly, says this is a move to put the power back in the hands of business owners.
"In an increasingly cashless society, we want to arm small businesses with sophisticated tools so they're ready for anything – tools that are traditionally reserved for big businesses," Mr Kelly said.
"We've put ease and convenience at the heart of this unique solution – from a market stall to the retail shop floor, collecting instant payments is both good for the customer and good for business.
"It's just the start of our journey to provide more complete solutions for the thousands of small businesses operating across Australia every day."