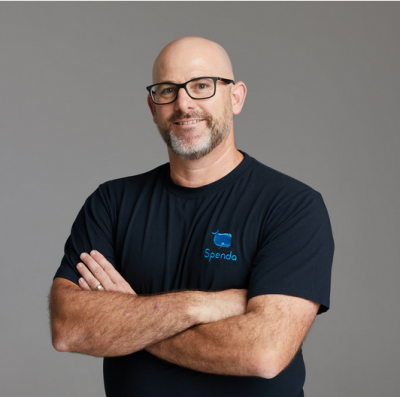 Spenda signs binding term sheet for 10-year service agreement with Capricorn
ASX-listed Spenda have announced that it has signed a binding term sheet for a 10-year service agreement with Capricorn Society Limited for the provision of software and eCommerce payments infrastructure. This new Master Services and Licensing Agreement is subject to the successful completion of the Foundations Stage of the DSD initiative, expected in late 2023.
Capricorn is a member-based organisation established in 1974 to primarily support businesses in the automotive industry. Its current network consists of over 26,000 Members and more than 2,000 preferred Suppliers in every State and Territory in Australia and New Zealand. Capricorn's Members purchase ~$270 million per month in parts from the approved Supplier network.
Under the agreement, Spenda will receive $443,000 from the successful completion of the final phase of the DSD initiative (Foundation Stage), $1.3 million in upfront fees over the coming quarters in preparation for broader commercial launch, expected in mid to late 2024. In addition, Spenda will receive minimum recurring revenue of $100,000 per month software licensing fees, scaling over 10 years. The parties have also agreed to a 5+5 year options to extend the agreement to a 20 year term.
The DSD initiative is a significant and strategic project that upgrades the payments infrastructure to Capricorn's Member and Preferred Supplier network to increase productivity and create efficiencies for Members, Preferred Suppliers and Capricorn. The upgraded payments infrastructure will incorporate Spenda's Pay-Statement-by-Link and Payment Widget solutions. The Pay-Statement-by-Link technology will be tailored to enable Members to view their live statement, integrate purchases into their financials and allow Preferred Suppliers to process credits. The Payment Widget will be tailored to enable Member purchases to be charged to the Capricorn Trade Account via Preferred Supplier eCommerce solutions.
Bradley Gannon, Chief Executive Officer (Automotive) of Capricorn, said, "Capricorn is delighted to enter into the agreement with Spenda to continue our long and valued relationship.
"The development of the DSD project and entry into e-commerce will bring significant value to our Members and facilitate the relationship with our Preferred Suppliers. This project represents a significant step in how we engage with our Members and Preferred Suppliers and we look forward to working closely with Spenda to ensure the successful delivery of the project."
Spenda's Chief Executive Officer and Managing Director, Adrian Floate (pictured), said, "The signing of this binding term sheet with Capricorn represents a transformational commercial opportunity for Spenda. Over the past five months, we have been working closely with the Capricorn team to deliver a payments solution to enable all Capricorn Members to access eCommerce payment solutions that are powered by Spenda.
"We are in the final phase of the Foundations Stage of the DSD project and on track for commercial launch in early 2024.
"The terms sheet provides both parties with clarity on the long-term commercial terms including the opportunity for a possible cornerstone investment. This represents a significant partnership for both Spenda and Capricorn that lays the foundation for long-term growth for both parties over time. Spenda's potential to benefit from increased eCommerce volumes on this payments infrastructure, through Capricorn's 26,000 Members and 2,000 preferred suppliers, is significant."