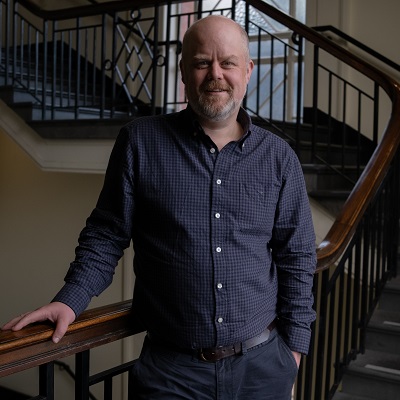 SME lending fintechTP24 lands A$585 million global debt deal with Barclays
Receivables-backed SME lending fintech TP24 has closed a A$585 million global debt deal with Barclays Bank, arranged by Australian debt advisory firm, Neu Capital.
One hundred million of the A$585 million total has been allocated to the TP24 business in Australia, with a further A$100 million accessible as growth requires.
The other A$385 million has been allocated across the UK and The Netherlands (A$585 million total).
The funding will be used to enable TP24 to support more Aussie businesses grow, export, and create jobs: since launching in 2021, TP24 has provided over $88 million in capital (up to A$5 million per facility) to a growing number of Aussie SMEs with annual turnover of $1 million to $50 million.
This much-needed working capital has helped to support businesses spanning a vast array of industries including critical infrastructure, wholesale trade, export, manufacturing, software, and more.
These businesses are the lifeblood of the Australian economy, according to TP24, and deserve a fairer, entirely unique financing solution that doesn't require guaranteeing against personal assets or entering complex or fixed contracts, so they can grow and thrive.
Over the past 12 months, businesses supported by TP24 have grown by 23% when compared to an average growth of 3.7% across the economy.
The TP24 financing solution is unique in the Australian market.
It is secured against trade receivables in a sophisticated insurance-wrapped securitisation structure, meaning business owners do not need to leverage their personal assets like homes and vehicles, or route their cash flows into an account controlled by the financier, like traditional SME lenders require.
TP24 is also one of the only SME lenders in Australia capable of helping companies unlock working capital from both domestic and international trade receivables, making it the perfect option for international or exporting businesses.
This international capability is a natural outcome of its global operations, according to TP24, which offer firsthand insight into the shortfalls of the Australian market including that customers are often met with unfair terms that put their personal assets and businesses at risk.
Adam Lane (pictured), MD of TP24 Australia, said, "We created TP24 to help small businesses grow, export, and create jobs. Our customers are our reason for being, and with this round of funding we can bring global best practices to Australian businesses at a significantly larger scale, which is especially important in the current environment.
"In Australia, with so few banks and very little innovation from non-bank lenders in SME finance, Aussie businesses are left with very few options. This is not the case overseas, where the SME lending market has matured considerably, and businesses are given a much fairer go to succeed and thrive.
"Having the backing of a global player like Barclays is testament to our unique ability to scale and provide a meaningful, globally-relevant, and fair service to Australian SMEs, which we know are the backbone of Australia's economy."
Gordon Beck, Director of Securitised Products at Barclays, said, "Barclays is pleased to support TP24 on its mission to provide innovative lending solutions to SMEs across Australia, the UK, and the Netherlands. Progressive SME lending is critical to the health and success of many businesses, and TP24's solutions are tailored, affordable, and convenient. Barclays is proud to be partnering with TP24 as it leads this innovation on a global stage."
Edward Jones, Managing Director of Neu Capital, added, "The global financing provided by Barclays allows TP24 flexibility and capacity to grow its newly-established UK and Dutch subsidiaries, as well as ramp up growth in the Australian market without compromising on cost or flexibility. This will also provide Barclays with exposure to the growing Australian non-bank lending market, with the Australian arm of the global TP24 financing showcasing Barclays global expertise and commitment to accelerate its growth strategy in Australia."