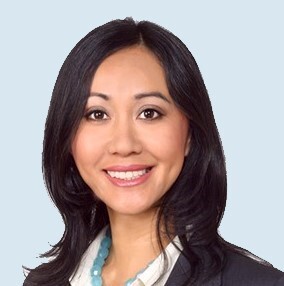 Six Park appoints partnerships lead, shifts B2B business
Online investment service Six Park has recruited a former AustralianSuper education development manager to its management team as the company consolidates its business-to-business activities.

Ha-Dieu Ford has joined the group in its newly created role, head of partnerships.

She is reported to have more than 20 years' experience in the financial services sector, having held roles such as partnership manager at BT Financial Group and senior relationship manager at Westpac.

Six Park co-chief executive and co-founder Pat Garrett said the company is pleased to welcome Ms Ford to help accelerate its B2B activities.

"More and more adviser groups and wealth management firms are seeking efficient ways to implement digital investment solutions, so the timing of Ms Ford's appointment is crucial," Mr Garrett said.

Ms Ford said she was excited about being part of an industry-wide transformation. "We're in the middle of the most significant period of change that Australia's financial services sector has ever experienced," she said.

"Robo-advice is an important part of that change. Wealth managers are now understanding that robo-advice complements rather than threatens their business model and I'm looking forward to helping Six Park's current and future partners embrace technology to transform their business models and importantly, provide investment help for the many customers who are in need of scaled advice."

Meanwhile, the group's director of business development, Ted Richards, will move into a new position as head of distribution in another signal of the company's continued growth.
To read more, please click on the link below…
Source: Six Park appoints partnerships lead, shifts B2B business – InvestorDaily