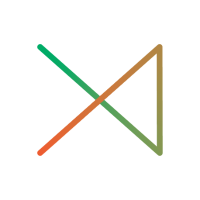 SETL wants to settle and clear equities in competition with ASX
The ASX is facing competition for clearing and settling equities, with blockchain start-up SETL pledging to build a post-trading system cheaper and to deploy it quicker than the replacement for the existing CHESS infrastructure, which is being developed by the ASX itself and US group Digital Asset Holdings.

London-based SETL is raising capital from some Australian brokers and has retained local lawyers to prepare regulatory applications to approve its system.

The move comes as the federal government considers whether to remove the ASX's monopoly over equities settlement and clearing – the vital "pipes" that underpin the operation of Australia's equity markets – later this year, if regulators can devise a framework allowing competition.

"We are very committed to the Australian market," said SETL founder Peter Randall, who also founded Chi-X, which took on the traditional equity exchanges in Europe and competes with ASX in equities trading. He said SETL wants to do in post-trading systems what Chi-X did in trading.

The emergence of a committed competitor to ASX in settlement and clearing could trigger a review by the Council of Financial Regulators of its "regulatory expectations" on the ASX, which were published last October and provide standards around governance, pricing and access for the ASX's monopoly service.

Federal Treasurer Scott Morrison said in March last year that the government would move to end the ASX's monopoly over clearing once the CFR had determined a legal framework for safe and effective competition – a process expected to be completed by September this year.
To read more, please click on the link below…
Source: SETL wants to settle and clear equities in competition with ASX | afr.com