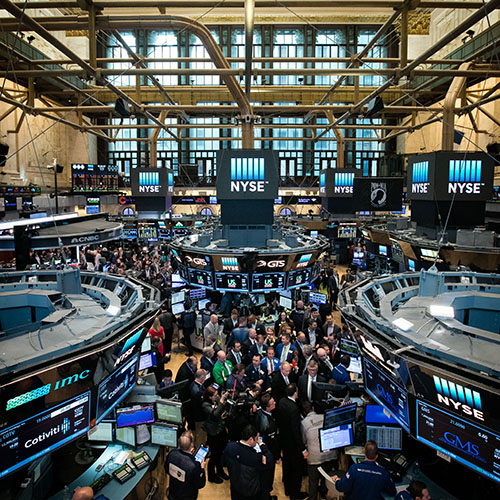 SelfWealth members get access to US markets before they open
Members of low-cost trading platform SelfWealth can now trade in US shares on the Nasdaq and NYSE up to 90 minutes before the normal trading session by taking advantage of what is called the 'pre-market'.
US markets normally operate from 9.30am to 4pm but in a first for Australian investors, SelfWealth members can now trade from 7am to 9.30am (US time). This enables its more than 110,000 active investors to get a head start of late or overnight announcements that may impact the price of the stock between market close and market open.
The feature follows a flurry of interest in US investing on the SelfWealth platform (a 30% increase from October to November) and gives members even greater opportunity to take control of growing their wealth.
SelfWealth CEO Cath Whitaker said pre-trading added to a host of new features introduced by the low-cost platform in 2021.
"We recently added ESG ratings on stocks which enables members to choose stocks based on a company's environmental footprint.
"Our members are already regular traders in US stocks, and pre-trading will no doubt increase that because of the head start on the rest of the market.
"The main benefit of trading pre-market is the ability to react to news items, like earnings reports. In general, by the time the normal trading session begins, stocks will have made their moves and trades placed later can't ride the earnings for as long."
Ms Whitaker said 33% of all SelfWealth members have added US trading to their portfolios while active traders in US stocks regularly invest in the well-known brands, such as Amazon, which has more than $48 million invested by SelfWealth members.
Gamestop is still the most popular stock off the back of the meme-driven frenzy at the start of 2020, with nearly 2,000 members holding shares in GME.
The cost of each trade is US$9.50 (approx. A$13.30).
Ms Whitaker said Australian investors are known enthusiasts for US stocks. "Wall Street has long driven global investment discourse, and shareholders Down Under trade market movers such as Google, Apple and Tesla, just as keenly as local stocks.
"The SelfWealth community exemplifies this, buying stocks that are household names that were once never within reach of adding to an investment portfolio."
The top 10 US holdings by SelfWealth members are:
Amazon
Alibaba
ARK Innovation EFT
AMC Entertainment
Google
Tesla
US cash
Gamestop
Apple
Microsoft