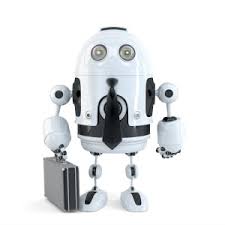 Robo advisers keen for improved regulation
Digital advice providers have given the thumbs-up to proposals for clearer regulations governing the sector, suggesting they would improve the legitimacy of the burgeoning industry.

Josh Golombick, co-founder of robo advice provider CapitalU, said regulation from the Australian Securities and Investments Commission will "really put the spotlight" on robo-advice.

"Maybe a lot of people may not have even heard of robo advice before this regulation came out – it just legitimises it further," he said.

Digital or robo advice involves the provision of simple to complex financial plans which are created using algorithms and technology.

Research by KPMG show robo advice platforms will manage around $US2.2 trillion worth of assets by 2020, and Mr Golombick argues that increased regulatory scrutiny is "the next step in that direction" of funds growth.

The $7 billion industry fund plans to launch a new online advice platform before the end of this financial year. The project will use technology owned by Clover, a Melbourne-based start-up company Equip acquired a 27 per cent stake in last September.

Clover plans to eventually sell solutions based on the technology to other funds.
Source: Robo advisers keen for improved regulation | afr.com