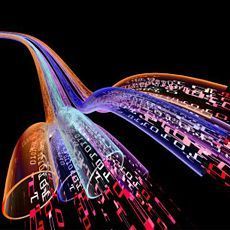 Roadmap created to increase access to basic financial services for millions
UNSW Sydney Scientia Professor Ross Buckley has co-authored an international report that highlights the difficulty in accessing basic financial services for billions of people around the world.

The 'FinTech for Financial Inclusion' report will be presented at the 3rd annual Inclusive and Sustainable Finance Research Conference on 13 November in Luxembourg.

Professor Buckley is a Scientia Professor and King & Wood Mallesons Chair of International Financial Law at UNSW and together with his co-authors – Professor Douglas Arner of the University of Hong Kong and Professor Dirk Zetzsche of the University of Luxembourg – has developed a road map to harness the full potential of fintech for financial inclusion.

Their approach is based around four key pillars:

Empowering access through digital identification, electronic Know-Your-Customer (eKYC) services and simplified account opening.
Enabling use by developing digital payments infrastructure and open electronic payment systems.
Scaling use and encouraging digitisation of government payments and provision of services.
Expanding the quality and range of services through sound financial market infrastructure and systems.

The implementation of these pillars will help under-served communities gain easier access by facilitating identification in areas where formal ID is often lacking.

The second step is to create the platforms needed to carry out transactions.

With the foundations laid, the third pillar could help apply technology in everyday lives by managing government payments and services (such as salaries, pensions, etc.) through digital platforms.

Once the fundamental infrastructure is laid in pillars 1-3, a broader ecosystem can be developed.
To read more, please click on the link below…
Source: Roadmap created to increase access to basic financial services for millions | UNSW Newsroom