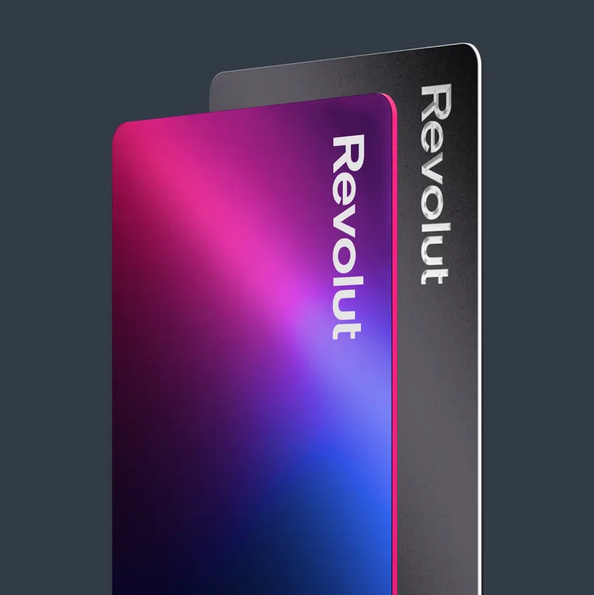 Revolut launches Revolut 10 and passes 35m customers worldwide
Revolut, the financial global super app, which has just surpassed 35 million customers globally, has launched Revolut 10, its biggest update yet, with a significant overhaul of the design and layout of the app.
Revolut's new design is built to make everyday money management as easy as possible, with special focus for those who increasingly use Revolut as their primary account.
Revolut has now surpassed 35 million customers globally, having announced 30 million customers in June earlier this summer. The number of customers in Europe using Revolut as their primary account grows even faster: +90% in the last year.
Key Revolut products and features will be quickly accessible from the home screen, while tools to build wealth, explore saving and investing, and make the most of lifestyle services and offers are available in just one tap.
Pockets is another feature that is integral to using Revolut as a primary account and has been upgraded for the latest version of the app: Pockets work like sub-accounts where customers can secure money upfront to pay for bills. Similar to Vaults in previous versions of the app, they allow customers to put money aside separate from their main account for their spending purposes and to organise their money for essentials like bills and subscriptions. Pockets offer Revolut customers control over their finances, help them to better budget, plan and organise their money.
Charlie Short, Revolut Head of Growth for Australia, said, "Revolut 10 is the biggest step forward yet in helping our customers make Revolut their primary account. We built Revolut 10 to help customers get a clear view of their money in one place and easily navigate through favourite features and products. Built for ease, we hope the updated, clearer design helps our customers explore existing features and products they may not have known were at their fingertips.
"We know every customer is unique and has individual needs, so we're excited to offer customisation options, including widgets, where customers can specify cards or favourite recipients straight on their home screen to move money with one tap. No matter where you are on your financial journey, Revolut can easily help you manage your money better."
Here's how to update the app:
Go to your app store
Search 'Revolut'
Click update
Make sure you're updating to the latest version, 10, which is being rolled out gradually and will take some time for everyone to see the new version
Now head back to the Revolut app and tap the Profile menu in the top-left corner of your app
Turn on 'New look preview' in the 'New features' section
Enjoy the new design!
Note: The new version of the app may not be immediately available to you as it rolls out
Revolut Top Tips and Tricks:
Spend
Competitive Currency Exchange Rates: Revolut offers great exchange rates
Send
International Transfers: Send money to another Revolut user across the world in as little as seconds for transfers within Revolut
Bill Splitting: Manage shared costs, easier than ever and save friendships with Group Bills. Chat, split, settle up — all in one place! Group Bills keeps track of your household expenses and does all the calculations for you. Click 'remind' and give your friend a notification to pay you back, no more awkward chasing.
Save
Budgeting: Never overspend again. Create budgets, categorise spending, and set limits. We'll calculate recommended limits based on your spending predictions, or you can set how much you want to spend.
Round-Ups: With spare change round ups, we'll round-up your Revolut card purchases to the nearest whole number, and stash the difference in your savings. For example, if you spend $4.80 on a coffee, we'll round it up to $5.00 and place $0.20 into a vault
Pockets: Organise your bills and secure money for committed spends. Bills are automatically paid from your Pocket, so you'll never miss a payment or overspend bills money again.
Security
Card Freezing: Temporarily lock and unlock your card for added security.
Virtual Cards: Generate up to five virtual cards at a time for online shopping. It's both great for security and gives you better control over how and what you're spending on. Additionally, with disposal virtual cards, your card information is automatically generated for each transaction, and renewed after use, further increasing the security of online transactions.
Transaction Notifications: Receive real-time transaction alerts to your smartphone every time you spend.
Fraud prevention: Our sophisticated fraud prevention system flags high-risk transactions and pings you an alert, so you can spot scams and nip 'em in the bud.