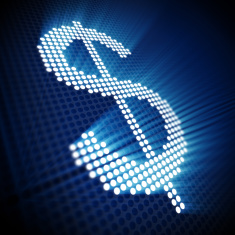 Should The Reserve Bank of Australia Issue a Digital Currency?
During a recent Australian Business Economists forum, the Head of Payments Policy Department for the Reserve Bank of Australia, Tony Richards, had a lot to share on cryptocurrencies and distributed ledger technology in the Reserve Bank's perspective. Of particular interest was whether the bank might consider issuing a digital version of the Australian Dollar. According to Richards, Bitcoin and many other cryptocurrencies were largely impressive and admirable, but flaws in their design coupled with limited usage within Australia made them unnecessary and hence there was no need for the bank to issue a new digital version of the Australian Dollar.

The Bank's Approach To Cryptocurrencies

Australia can boast of having some of the most forward-thinking people, they easily adapt to new technology and stay ahead of the trends in the world. In relation to Bitcoin and other cryptocurrencies, the Australian government has maintained an open attitude towards the purchase and use of the digital assets. Although cryptocurrency adoption has been slow within the country, it has been progressive. Like Richards notes in his speech using his own life experience, you can buy a cup of coffee using Bitcoin in several cafes. However, the reserve bank through research and following the Bitcoin trend over the last 5 years sees no need for it to issue their digital version of the AUD. Even though cryptocurrencies have remained largely impressive, the trend it has set and its current limited use within Australia shows there is no need for it, or indeed anything like it.

One of the main reasons that Bitcoin is unnecessary according to Richards is because Bitcoin has been largely adopted in countries or by people who do not trust their central currency, a problem that Australia doesn't face.
To read more, please click on the link below…
Source: Should The Reserve Bank of Australia Issue a Digital Currency? | Crypto-News.net